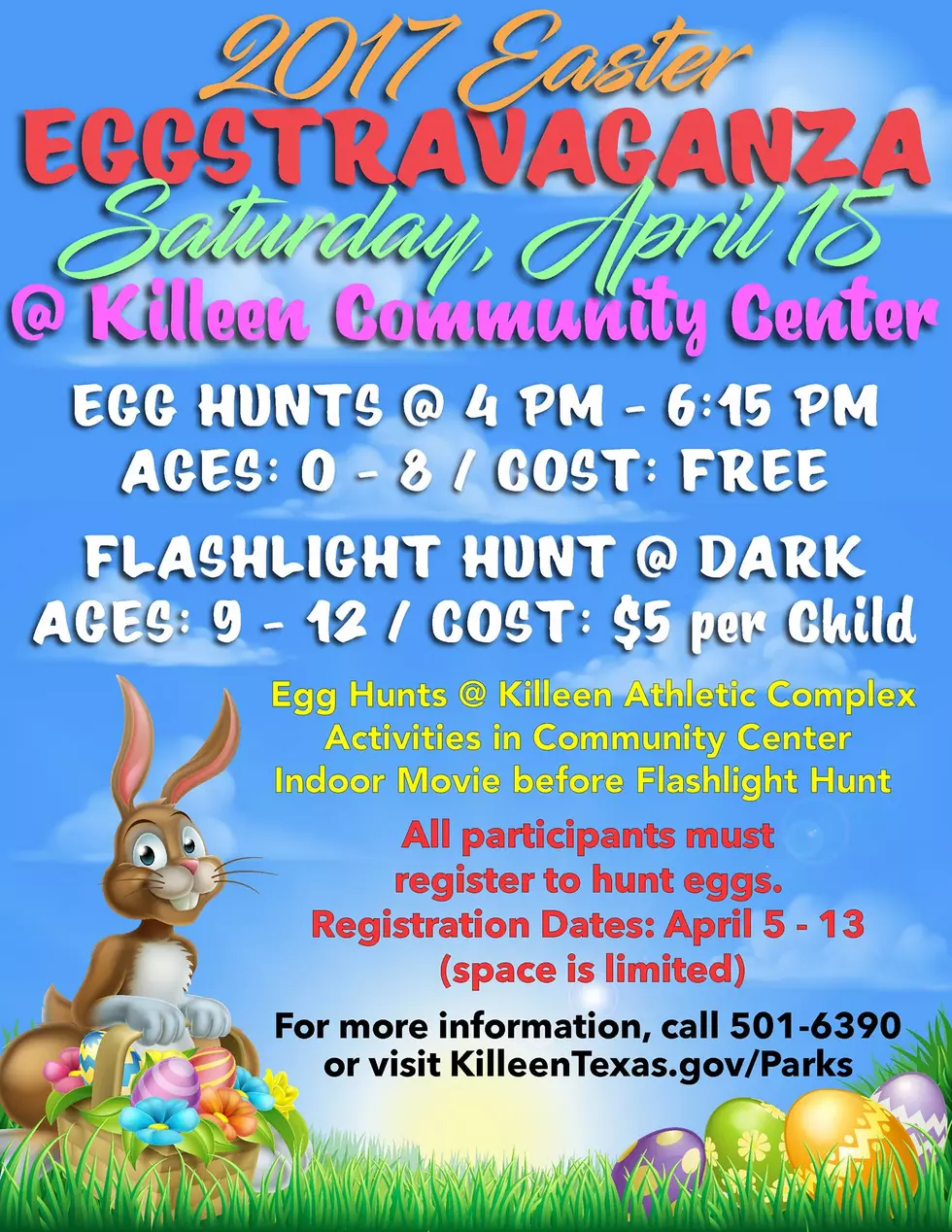 Registration Now Open For Killeen Easter Eggstravaganza
Courtesy of the City Of Killeen
Are you ready for more Easter fun in Central Texas? Another huge, mad hunt for eggs is coming April 15th and you better get registered now!
Killeen's annaul Easter Eggstravaganza happens Saturday April 15th beginning at 3:30 pm at The Killeen Community Center featuring Easter egg hunting, bounce houses, games, arts and crafts and more free stuff! There's also going to a flashlight hunt at dusk followed by an indoor movie will be shown at 6:30 p.m.
The baseball fields behind the community center are where the hunts will be held and conducted by age group and an all ages adaptive hunt will kick things off. Participants must register in advance because space is limited. Registration for the adaptive hunt and ages 0 through 8 is free while the flashlight hunt for 9 to 12 year olds is $5 and you must bring your own flashlights and baskets.
Participants can register at the Family Recreation Center at 1700 E. Stan Schlueter Loop now through April 13.