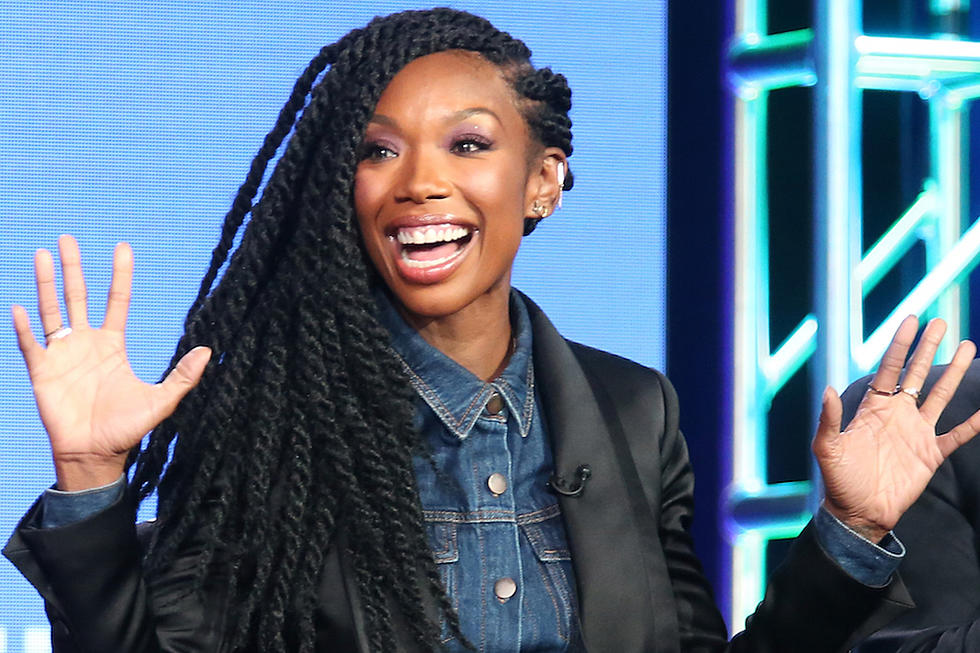 Ranking Brandy's Albums From Worst to First
Frederick M. Brown, Getty Images
If you were asked to make a list of R&B artists that have made a huge impact on R&B, Brandy's name would definitely be on it. She's sold more than 40 million records worldwide and remains one of the bestselling female artists of all-time.
From Carson, California by way of Mississippi, Brandy began her music career by singing gospel in her father's church choir. Known for her unique tone and vocals runs, it wasn't long before Brandy caught her big break.
In 1993, at the tender age of fourteen Brandy got signed to Atlantic Records. The following year she released her self-titled album featuring her hit singles, "I Wanna Be Down," "Baby," and "Best friend." The album went on to sell six million copies worldwide. Brandy became the cute bubbly teenager with the soulful voice that everyone loved.
After the success of her first album, Brandy was on the rise to superstardom. In 1998, she released her sophomore album, Never Say Never, and her career skyrocketed. Not only was she making waves in music, she branched out to acting. In 1996, Brandy starred in the UPN sitcom Moesha.
In 1997, Brandy would receive the role of a lifetime when she was hand-picked by Whitney Houston to play the title character in Rodgers and Hammerstein's television version of Cinderella featuring a multicultural cast that also included Jason Alexander, Whoopi Goldberg, and Houston. Brandy was omnipresent in the 90s and early 2000s—she was a Cover Girl and was even turned into a Barbie doll.
Her career has taken her from the recording studio to Hollywood studios but Brandy's first love has always been music. Brandy has released six studio albums to date and is celebrated by her peers and fans for her vocal talent and contributions to R&B. In celebration of Brandy's lengthy career, we took a detailed look at her discography and ranked her albums.
6

In 2012, Brandy released her sixth and most recent studio album, Two Eleven. The album title references Brandy's birthday (Feb. 11) and also the day her mentor Whitney Houston died.

While the first single, "Put It Down," featuring Chris Brown peaked in the top five on Billboard's Hot R&B/Hip-hop charts, the album itself didn't receive as much commercial success or overall sales as her previous albums.

The lyrics and sound of the album were more mature and flowed like an open diary, each song telling a different story. However, even with Brandy's transparency, the album missed the bar when it came to the number of singles that were released and promotion for the album itself.

5

After giving birth to her daughter Sy'rai in 2002, Brandy took a two year break from recording. In 2004, she came back to release her fourth studio album, Afrodisiac,  and changed up her entire sound. Parting ways super producer Rodney "Darkchild" Jerkins, Brandy teamed up with producer Timbaland who produced most of the album.

With Timbaland on her side, Brandy's signature melodic rhythm and blues sound was replaced with hard-hitting beats that were experimental and pushed the limits of R&B.

Songs like "Sadiddy," and "Afrodisiac," introduced her longtime fans to her new sound, while songs like, "Necessary," and "Say You Will," restored balance on the album that Brandy fans could appreciate.

4

Brandy returned to the studio in 2008 to release her fifth studio album, Human, which was her first album after parting ways with Atlantic Records. She teamed up with longtime friend and producer Rodney "Darkchild" Jerkins, who wrote and produced most of the album.

While the album made its debut at No.15 on the Billboard 200, it was Brandy's most vulnerable album. With songs like, "Human," "Shattered Heart," "True," and "Camouflage," the album gave her fans a peek into her personal feelings. It also brought back the R&B sound that Jerkins and Brandy created for her 1998 album, Never Say Never.

3

Brandy changed the R&B scene at the tender age of 15 when she released her self-titled debut album in 1994. Combining R&B, hip-hop, and pop, with her young but very soulful voice, she carved out her own path in the 90s during a time when there weren't many young black female R&B artists on the scene.

She gave young people an album they could relate to with songs like, "I Wanna Be Down," "Best Friend," and "Brokenhearted." This album, along with her signature vocal runs, braids, and bubbly personality became the blueprint for young aspiring singers everywhere.

2

In 2002, Brandy had had enough of the young bubbly teen box that she had been cast into due to her first album Brandy in 1994, and her hit sitcom Moesha that aired from 1996-2001.

Brandy had grown up and was now a young woman who had lived, loved, and had her heart broken. Full Moon showcased Brandy's vocal range and sensual side on songs like, "He Is," and "Like This." The album also had a few hidden gems like, "Come A Little Closer," and "Wow." Full Moon gained Brandy two Grammy nominations at the 45th Annual Grammy Awards, and became Brandy's highest charting album.

1

While her self-titled debut album, Brandy is a classic, her follow-up album, Never Say Never catapulted her career.

Never Say Never is ballad-heavy with songs like, "Have You Ever," "Truthfully," and "Almost Doesn't Count."  It's a solid R&B album from beginning to end, and debuted at number three on the Billboard 200 chart, selling 160,000 copies in its first week. It remained in the top 20 on the Billboard charts for 28 weeks.

The album also featured the hit duet, "The Boy Is Mine," with Monica—the single went on to win a Grammy Award for Best R&B Performance by a Duo or Group with Vocal in 1999. Never Say Never has sold more than 16 million copies worldwide and remains a classic '90s album that is still celebrated today.