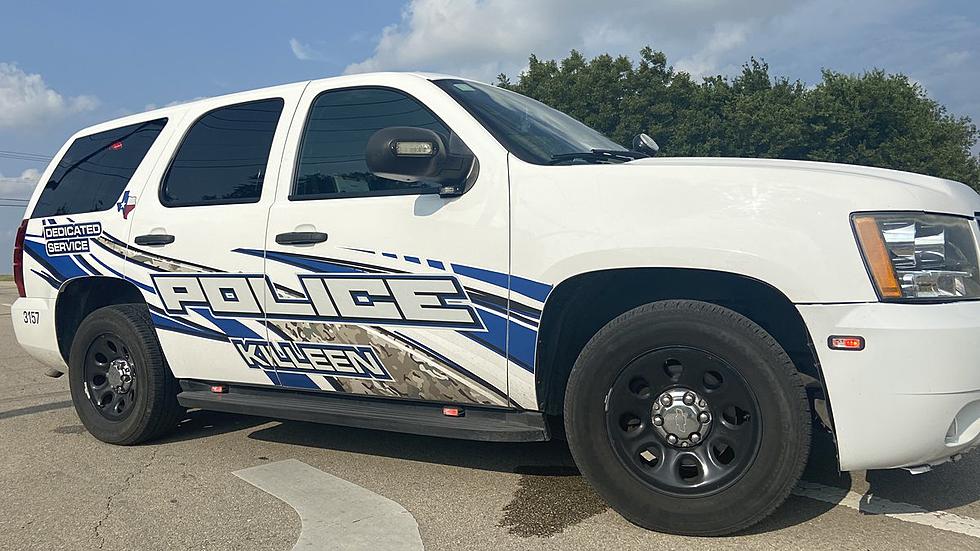 Police in Killeen, Texas Looking For Driver in Sunday Hit And Run
Justin Jackson, KWTX-TV
Police in Killeen, Texas are investigating after a pedestrian was killed in a hit-and-run crash Sunday night.
Hit-And-Run in Killeen
According to police, the fatal collision happened in the 3100 block of S. Fort Hood Street. Police were dispatched to the scene around 9:19 PM, where they found a man lying unresponsive in the road. Unfortunately, the man was beyond help, and Justice of the Peace Bill Cooke declared him dead at 10:22 PM. Police did not release the man's identity.
Investigators say the man was crossing Ford Hood Street from the east side of the road when he was hit by a gray or black SUV-type vehicle traveling north in the inside lane. That vehicle sped away without stopping to render aid. Witnesses told police the vehicle's headlights were not on at the time of the crash.
To make matters worse, a second vehicle then struck the man in the roadway. The driver of that vehicle stopped. Police did not identify the driver of the second vehicle.
How Citizens Of Killeen Can Help
Law enforcement is asking anyone who knows anything regarding the accident to contact Crime Stoppers at 254-526-TIPS, or by going to bellcountycrimestoppers.com. Officer also believe that the vehicle sustained damage to the front end of the car, with a possible broken head light.
The investigation is ongoing, and we will update this story when more information becomes available.
Have You Seen These People? Bell County's Most Wanted For September
Bell County Law Enforcement needs your help finding this individuals.
Texas Crime Statistics By City
Check to see how crime compares in your city versus elsewhere.
Texas Still Needs Your Help: More Wanted Criminals in The State
There are still criminals that remain in hiding from law enforcement. Have you seen these individuals?
The Most Dangerous City in Texas for 2022 May Surprise You
According to FBI statistics
, Texas had
438
violent crimes and
2,562
property crimes per 100,000 residents as of this year. For every 100,000 residents, there are
224
police officers statewide.
Crime rates are expressed as the number of incidents per 100,000 people.