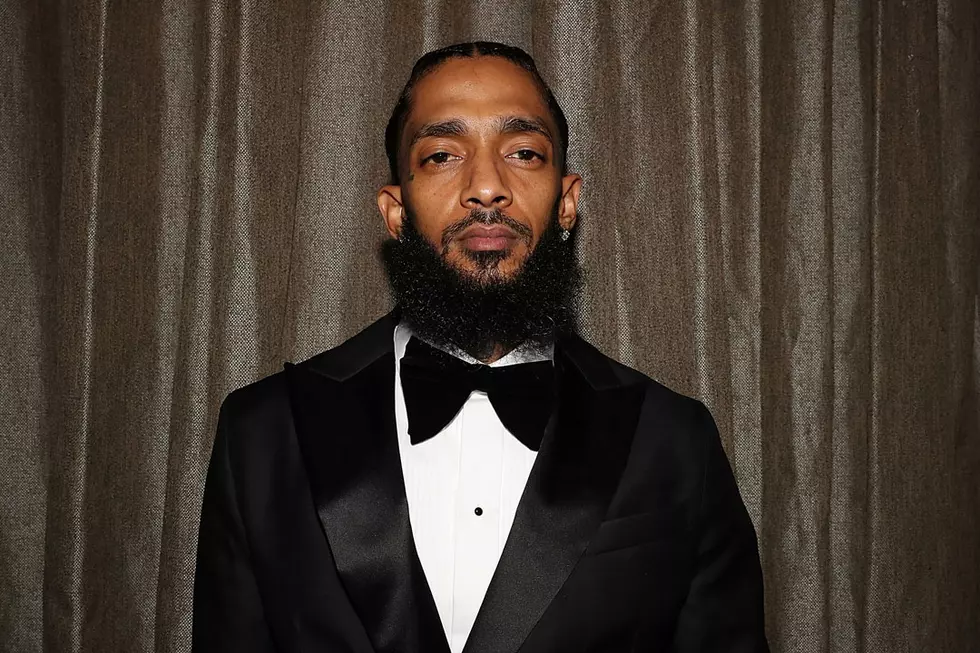 Police Believe Nipsey Hussle Murder Stemmed From Personal Dispute
Shareif Ziyadat, Getty Images
Two days after the murder of Nipsey Hussle, the Los Angeles Police Department has revealed both the name of their suspect and the root of the shooting that left two other people injured.
In a Tuesday morning press conference (April 2),LAPD Chief Michel R. Moore revealed that Nipsey's suspected killer, Eric Holder, shot the Grammy-nominated rapper over a personal dispute they'd gotten into earlier that day.
"At this point of our investigation based on witness statements and the background of those that we've identified, we believe this to be a dispute between Mr. Hussle and Mr. Holder," Moore said at the conference, which also included an update from Los Angeles Mayor Eric Garcetti. "I'm not going to go over the conversation, but it appears to be a personal matter between the two."
At another point of the conference, Moore was asked to confirm that the LAPD did not believe the dispute to be gang-related.
"There's a turn of phrase when you say 'gang-related' or 'gang-motivated.' We know Mr. Hussle has represented his earlier involvement and membership with a street gang in Los Angeles," Chief Moore said. "We believe Mr. Holder is a member of a street gang. I'm not going to identify street gangs by name—I don't believe that is an appropriate thing for a law enforcement professional to do—but the aspect of the nature of the dispute, to our information, is not anything relative to rivalries between gangs, but rather a dispute between these two individuals."
Chief Moore also says that, outside of Nipsey, the shooting left two people injured. One person was taken to the hospital, while the other was treated at the scene.
Moore and the police force have secured a warrant for the arrest of Holder, and Moore himself says he wants Holder, who he says he knows is watching the conference, to surrender. He's urging anyone with information on the shooting or Holder's whereabouts to contact the South Bureau Homicide Detectives at 323-786-5100.
See Chief Moore speak on the investigation for yourself just below.
See Photos From the Scene of Nipsey Hussle's Fatal Shooting