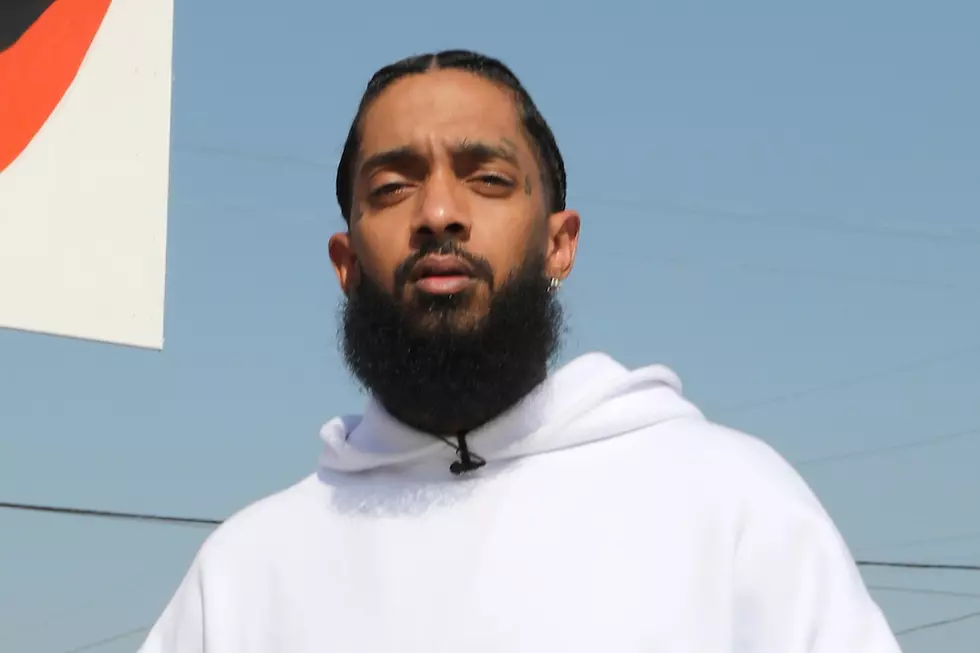 Nipsey Hussle's Family Says Daughter's Mother Is Negligent: Report
Jerritt Clark, Getty Images
According to a report TMZ published on Monday (June 17), Nipsey's family believes they have evidence that will prove Tanisha Foster, the mother of Nipsey's 10-year-old daughter, Emani Asghedom, is an unfit parent and that because of that she should continue living with Nipsey's sister, Samantha Smith, instead of Foster. The celebrity gossip site's source claims the Asghedom family lawyers believe they can prove Foster is unfit to be Emani's guardian by using  Foster's children as examples of her parenting skills.
The source says one example is Foster's eldest daughter, who's been sent to juvenile detention centers multiple times since she was 12. Now 18, Foster's daughter is reportedly behind bars in a juvenile center for petty theft in Los Angeles. Even though she's a legal adult, the center purportedly says they won't release her because she doesn't have a GED or a healthy environment to send her to. Foster, whose legal history has also cited as a reason she's unfit to raise Emani, reportedly hasn't claimed her daughter once since her last arrest and has yet to attend a court hearing.
The source says Foster's 17-year-old son is another example of Foster's negligence. The teen has reportedly been moving from home to home and does not attend school on a consistent basis.
This report arrives nearly one month after a judge ruled that Nipsey Hussle's sister would keep custody of Emani, who's been living with her since Nipsey was shot and killed on March 31. The next custody hearing is set for July.
XXL has reached out to Nipsey's camp for comment.
See 19 Rappers Who Were Shot While They Were in the Spotlight