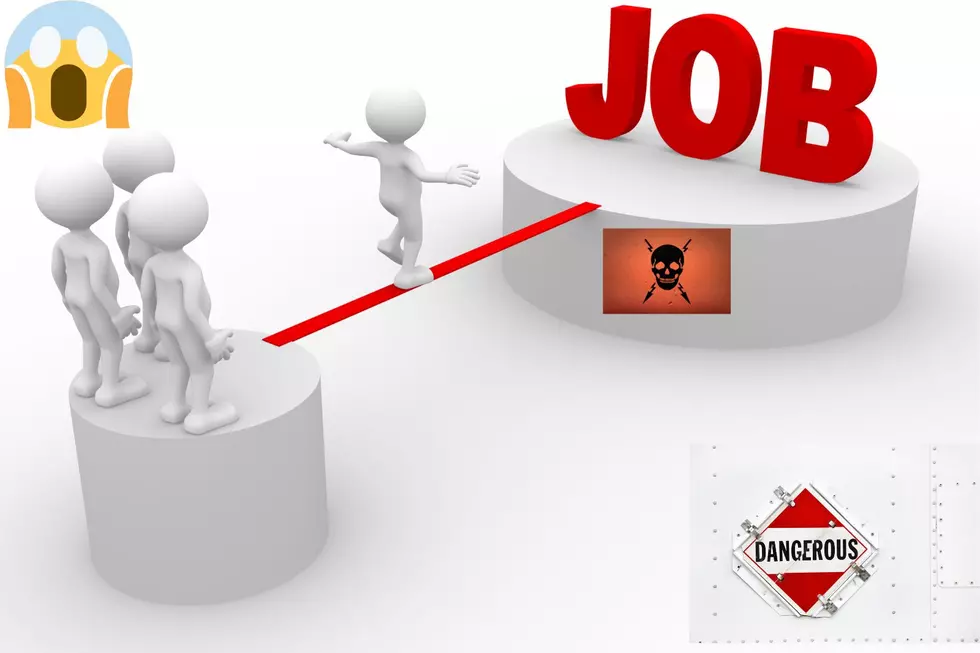 Is Your Job Life Or Death? Texas Top 5 Most Dangerous Jobs
Canva
Here in the great state of Texas, you have to be built Ford tough. Everything is bigger in Texas, including the opportunities. Of course, that means the risks can often be bigger too.
Sure, we have great barbecue and talented football teams, but making a living in the Lone Star State can take a toll on your wellbeing if you're not careful. Rattlesnakes, Northerners, and Oklahoma Sooners aren't always the most dangerous things Texans have to worry about.
According to Simmons & Fletcher, P.C., here are the top five most dangerous jobs in Texas.
TRUCK DRIVERS
Truck drivers in Texas often don't get the respect they definitely deserve. They drive all over the great state of Texas and beyond in rain, sleet, and snow with some of the most dangerous highways in the United States. To be a truck driver in Texas, you have to stay attentive and know your surroundings. You also have to watch for insane drivers, especially along I-35.
OILFIELD WORKERS
The oilfield has always been a dream job for a lot of Texans because you can make a lot of money. However, you best believe the pay is so good because it's hard, exhausting, and often dangerous work. Folks are injured all the time in this profession, so you really have to weigh risk vs reward if you want to make your money in Texas tea.
WASTE COLLECTION
Waste collection, for example, garbage collectors, are always in harm's way on a regular basis not only picking and lifting heavy objects, but also handling heavy machinery that can lead to fatal injuries. They're also exposed to all sorts of random materials along their routes, some of which could make them sick or worse if they aren't careful.
CONSTRUCTION WORKERS
I've always respected construction workers. They get down and dirty when it comes to building and creating beautiful hotels, homes, and even businesses. Electrocution, hard falls, and crash injuries can definitely take place in a construction site quicker than you can snap your hands. Plus, if you're working road construction, you're constantly on the lookout for cars zipping by at high speeds.
ROOFERS
Last but not least, roofing is also a profession that can put an individual in harm's way. Depending on how large or how high a roofer stands on an object can determine how hard the fall will be. You can go from a broken bone to losing your life. That's if you're not paralyzed from your injuries.
THANK YOU TO ALL THE BLUE COLLARS OUT THERE
Although these dangerous jobs come with a lot of risk, they can be lucrative and set you up for a successful life. Just be smart and careful while you're out there getting it done.
Thanks to all the blue collar workers keeping society functioning.
Health Is Wealth! Here Are The Top Ten Healthiest Cities In Texas
This is where the healthiest cities in Texas are located.
Where's the Money At? Here Are the 10 Richest Cities in Texas
Here's a handy list in case you're looking to join the upper crust.
Here Are The Top 5 Safest Places To Raise A Family In Central Texas
These are the top 5 safest places in Central Texas to raise a family.