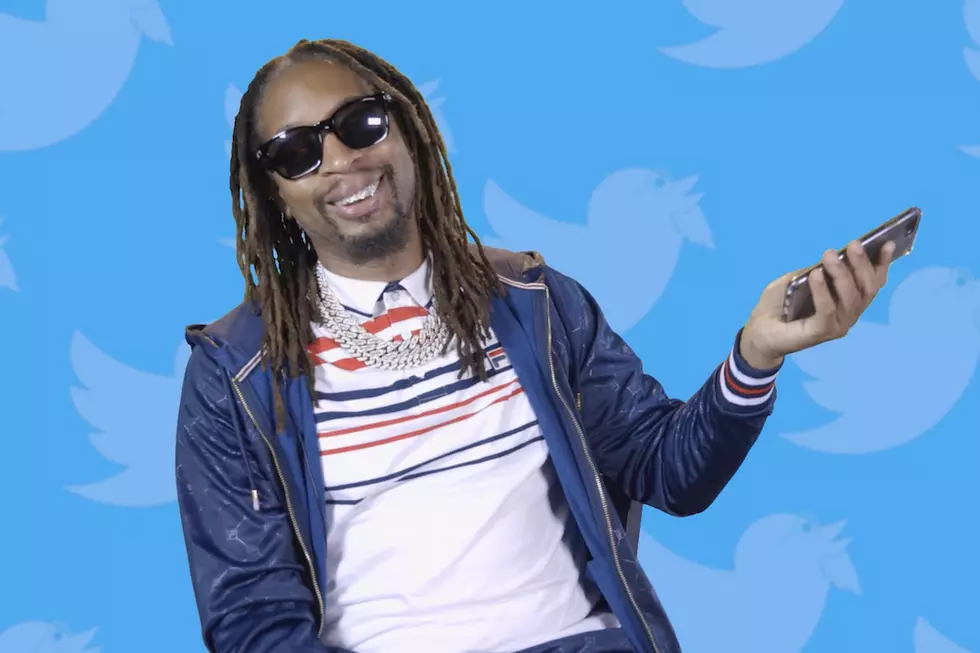 Lil Jon Recalls Farting Next to a Celebrity on a Plane and Scary Stray Cats in His Hilarious Old Tweets
XXL
Lil Jon is a crunk legend who has been delivering bangers since 1997. A little known fact: the Atlanta rapper-producer still holds the Guinness World Record as the owner of the largest diamond necklace—with 73 yellow and white gold 18-carat diamonds altogether—for his blinged-out Crunk Ain't Dead pendant.
Another little known fact: Lil Jon has no shame in letting one loose while flying the friendly skies. During a recent visit to the XXL office, the crunk king, who recently dropped "Ain't No Tellin'" featuring the late Mac Dre, sat down to revisit some of his most hilarious tweets, which includes a post about farting.
For his first tweet, Lil Jon, born Jonathan Smith, reads this 2010 tweet: "I LET OUT A VICIOUS FART ON THE PLANE!! [FEEL] SORRY FOR THE GUY SITTIN NXT 2 ME!" He then turns to the camera and keeps it real about the scenario. "I do fart on the plane occasionally, too," he admits. "Hey, man, fuck it. I don't know this muthafucka sitting next to me. They gonna think it came from somebody in the back or the front. They not gonna know, they not gonna know."
And if that wasn't funny enough, Jon let this tweet fly in 2009. "OK WHY DOES GREECE HAVE SO MANY DAMN STRAY CATS!! I'LL KICK ONE OF THOSE BITCHES THROUGH THE UPRIGHTS LIKE A FIELD GOAL IF THEY COME CLOSE!!," he wrote. Now, Jon confirms he's never hurt an animal in his life, but those cats in Greece scared him something serious. "Now I would never really kick a cat," he affirms. "I was just tryna be funny. Don't you animal rights muthafuckas come after. I have never hurt an animal in my life."
Watch the video below to see Lil Jon reveal the stories behind some of his most hilarious Twitter moments from the past and why he warns people not to eat lemon-pepper wings while driving.
See 30 Albums That Will Make You Appreciate Hip-Hop