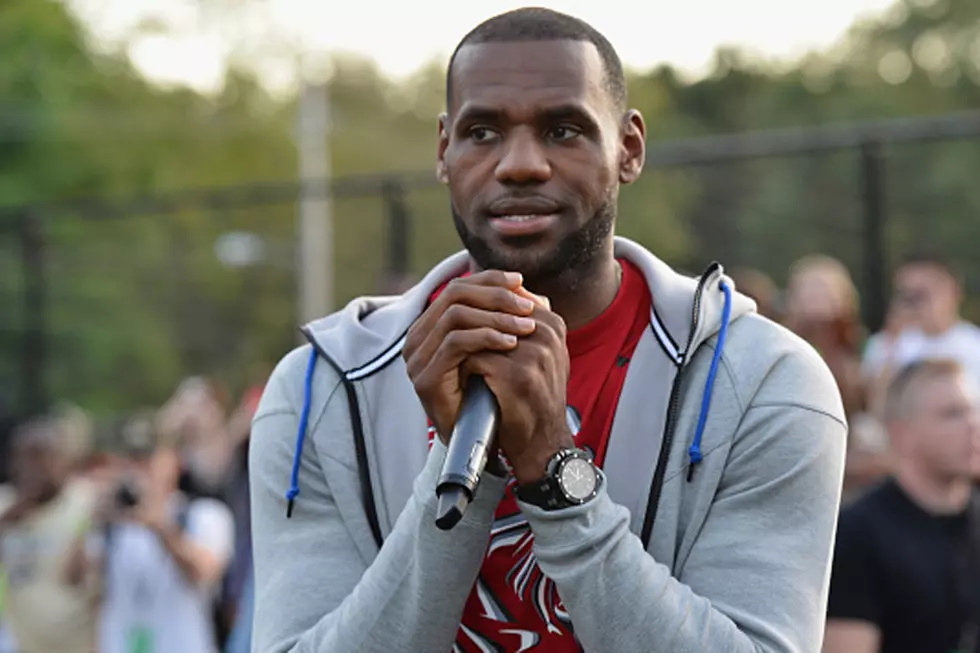 LeBron James' Los Angeles Home Vandalized with the N-Word
Duane Prokop, Getty Images
LeBron James' Los Angeles home was vandalized with a racial epithet, and police are treating it as a hate crime.
According to TMZ, someone spray painted the n-word on the front gate leading up to the ball player's home, and neighborhood patrol, as well as members of the LAPD responded on Wednesday morning (May 31). At this time, authorities are looking at footage from the neighbors' security cameras, hoping to get a glimpse of the person responsible.
James reportedly brought the house in 2015, although it's not his primary residence. He also wasn't home during the incident, since he's probably in Oakland gearing up to play the Golden State Warriors on Thursday for game 1 of the NBA finals.
Aside from trying to win his fourth championship ring, King James is still working on his own school in Akron, Ohio. It's called I Promise, and it's open to elementary students, as well as secondary.
Hopefully, LeBron will get all of the support he needs for this particular endeavor, and police get to the bottom of the person who committed that hate crime.