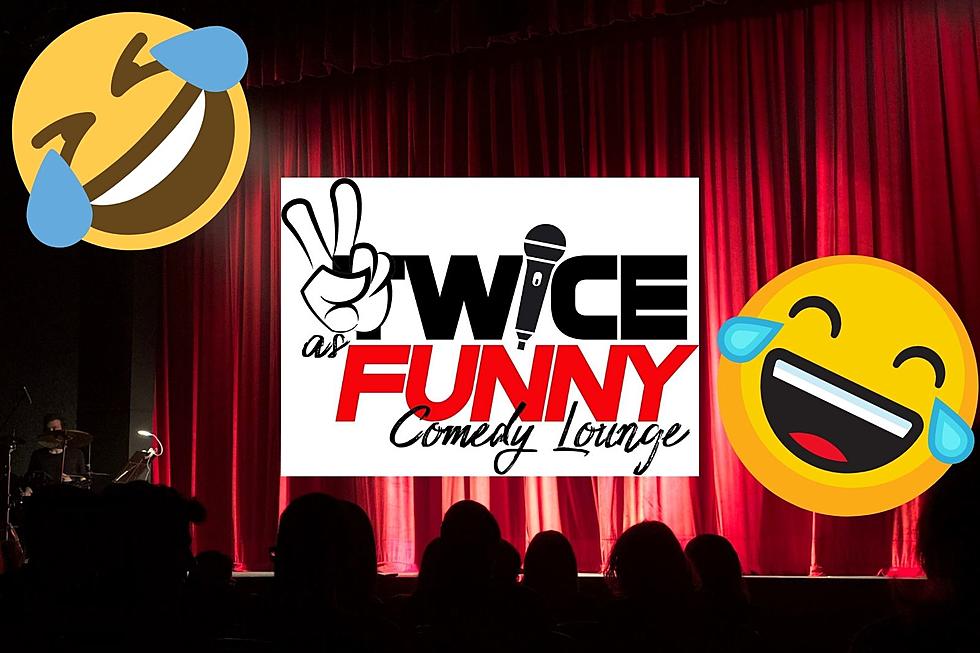 Get Hyped! The King Drive Comedy Tour is Coming to Twice as Funny in Killeen, Texas
Twice as Funny Comedy Lounge, Canva
This is the comedy tour that I have been waiting on in Killeen, Texas.
Don't get me wrong: Twice As Funny Comedy Lounge always delivers amazing talent, but I am super excited to announce that on February 18th, King Drive Comedy is coming to Central Texas. In case you don't know the tour's name comes from the fact that just about every town across America has a King Drive, and so many of the laughs come from the stories, personalities, and flair you'll find there.
If you're not familiar with these comedians, let me introduce them one by one.
 JUST NESH
Just Nesh is a giant talent who has been on Def Comedy Jam and has been executing the game for a very long time. Just Nesh is extremely hilarious, and even though she is the only girl on the tour, she definitely can hold her own with the boys.
MEECHIE HALL
Meechie Hall is leading the camp in this hilarious event. His talent is undeniable, and I'm almost certain that he will shut the house down.
MARLON MITCHELL
Marlon Mitchell is a bona fide nut, and I'm so glad he's on this tour. He's been featured in Def Comedy Jam as well, and he will have you in real life tears. Trust me, I know because I've seen this man perform before.
MIKE SAMP
Mike Samp, who you might know from 85 South, is also featured in the tour. If you know anything about 85 south, you know all of the costars there are hilarious.
DAMN FOOL
Last but not least is Damn Fool. That's right, I said Damn Fool will be in attendance. His comedic style is summed up perfectly in his name: he is a fool and I cannot wait to watch his set.
This is a Central Texas comedy event that you do not wanna miss out on. It is going to be absolutely hilarious - that I can promise you!
Check out Twice As Funny Comedy Lounge's website for ticket information.
Let's Take a Tour of My Favorite House for Sale in Temple
This House on Tumbleweed Trail in Temple Looks Like Elves Live Inside
Let's Take a Tour of My Favorite House for Sale in Temple