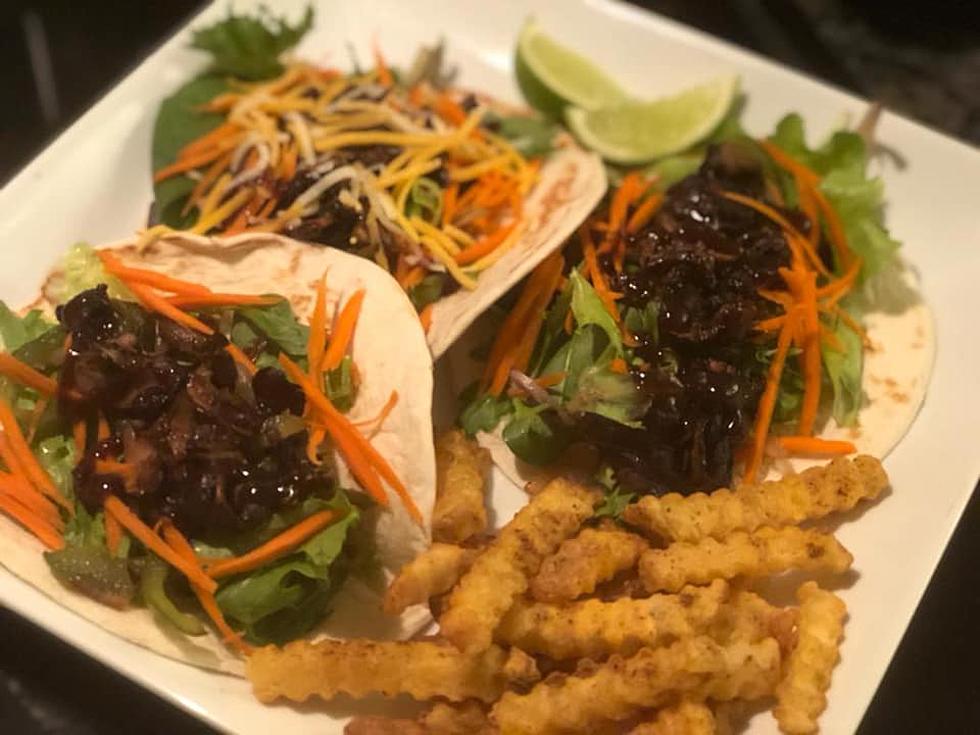 Killeen's New Vegan Restaurant Is Located in Its Top Comedy Club
Courtesy of Dalton and Miracle Foster
I cannot be more excited about the growth in Killeen, Texas. I remember a time when there weren't a lot of vegan and vegetarian options when it comes to restaurants, but as the city grows more opportunities for new food and new tasty treats are being presented.
Yesterday I was on social media and I saw my timeline full of people talking about this brand new vegan restaurant with Jamaican roots that was so delicious that everyone needed to try. So of course knowing that it's my duty to let Central Texas know all of the great food options out there, I had to give it a try.
I'm happy to report that the food at Vibez Kitchen was absolutely delicious.
Dalton Foster and his very sweet wife, Miracle, make you feel right at home once you come into the establishment. Vibez Kitchen is an appropriate name too, because this eatery is located inside of Twice as  Funny Comedy Lounge at 4505 Veterans Memorial Blvd.
CHECK OUT THE MEATLESS MENU
Dalton had been a chef and owner of Vibez Kitchen For the past year and was actually making food out of his house before opening up shop at Twice as Funny.
The family has been vegan for a total of two years. Yesterday I decided to get the chicken wings, which are really the oyster mushrooms and fries, the jerk tacos with oyster mushrooms, and a side of fries. My husband got the oyster mushroom burger.
Like I said before, the food was so good. You can tell Dalton loves to cook and he takes pride in each one of his meals. When I spoke to Miracle, I asked her why Vegan? What made you guys want to do that?
WHAT MADE THE FOSTER FAMILY GO VEGAN?
Miracle explained to me that they have consumed a lot of chicken over the years and realized that it made them very sluggish and their health was not top-notch when eating like that. So, they decided to go vegan two years ago never looked back.
I told this young couple that as long as their food is consistently great and flavorful, they will do well. I have no doubt about it.
The Foster family is changing the game of food and how people will view vegan cuisine in Killeen. If you get a chance to try the oyster mushroom chicken wings, you will not be disappointed!
Dream Eats: These Are 20 Restaurants We Really Want to Come to Killeen, Texas
PICS: Killeen's Food Truck Park Had a Great Turnout for Its Soft Opening
The good people of Killeen showed up to support the new food truck park - Killeen's International Cuisine Korner & Artisans Marketplace (aka Kick It) - featuring fantastic local food trucks and vendors. I had to check it out for myself, and of course I snapped plenty of pictures!
Celebrating Tillie Marie's 3 Year anniversary in Central Texas
Today we celebrate the 3 year anniversary of Tillie Marie's. Let's take a look at some of her signature dishes