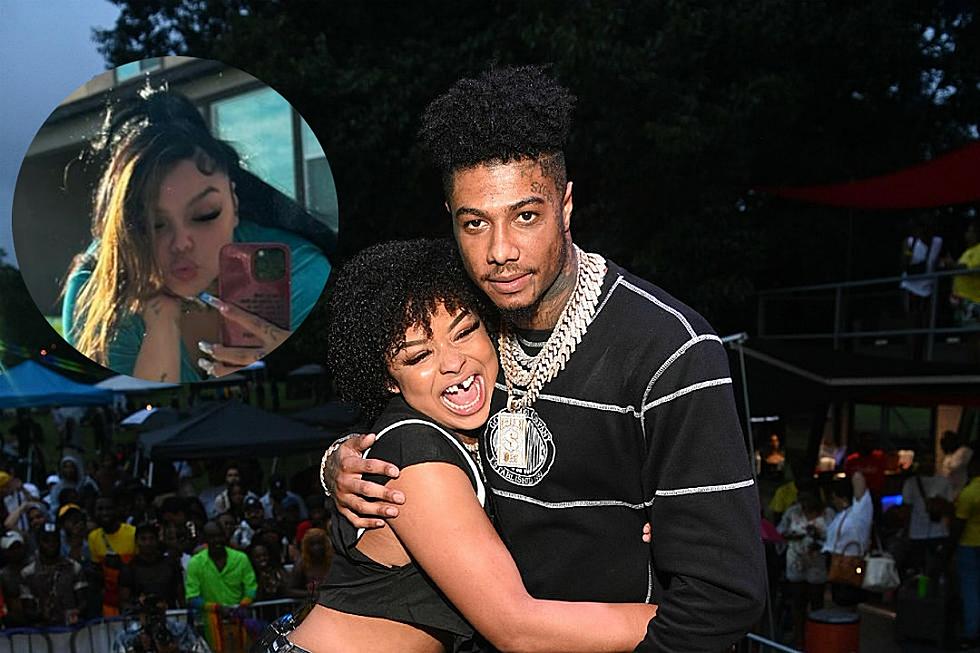 Blueface and Chrisean Rock Appear to Rekindle Romance, His Baby's Mother Gets Pissed
officialjaidynaelexxis/Instagram/Prince Williams/Getty Images
Jaidyn Alexis, the mother of Blueface's two kids, is going off on the rapper after he was seen back with Chrisean Rock.
Jaidyn Alexis' X Rant
On Sunday (Sept. 17), Jaidyn Alexis went off on a lengthy diatribe on X, formerly known as Twitter, following news that Blueface has signed Chrisean Rock to his M.I.L.F. Music record label.
"My new manager would never," Jaidyn tweeted. "Who's watching the baby?" she added in a follow-up post. "A dead beat and shooting a music video or in studio for fun is different but go off I know y'all need the clout."
"My [baby daddy] an opp sorry to disappoint y'all. He's a narcissist, a liar and a weirdo," she continued. "They only believed in u [because] u had some to show for it. I worked two jobs and walked to work while he sat n sold weed at my momma house. Cut the s**t on me," she added in a later post.
Blueface's Baby Mama Drama
Blueface and Jaidyn Alexis share two children together, including a son. Earlier this month, Chrisean Rock gave birth to Blueface's child, a boy she named Chrisean Jesus Malone. Since the birth, Blueface and Chrisean have been at odds, with Blueface even threatening to take custody of the newborn. However, they appear to have made amends, as evidence in the new signing, which appears to have angered Jaidyn. Back in June, Blueface said he wants to give his baby with Chrisean to Jaidyn if the child gets taken away from Chrisean.
Peep Jaidyn Alexis going off on Blueface below.
See Jaidyn Alexis' Full X Rant Toward Blueface
See the Definitive List of Bizarre Tweets From Rappers