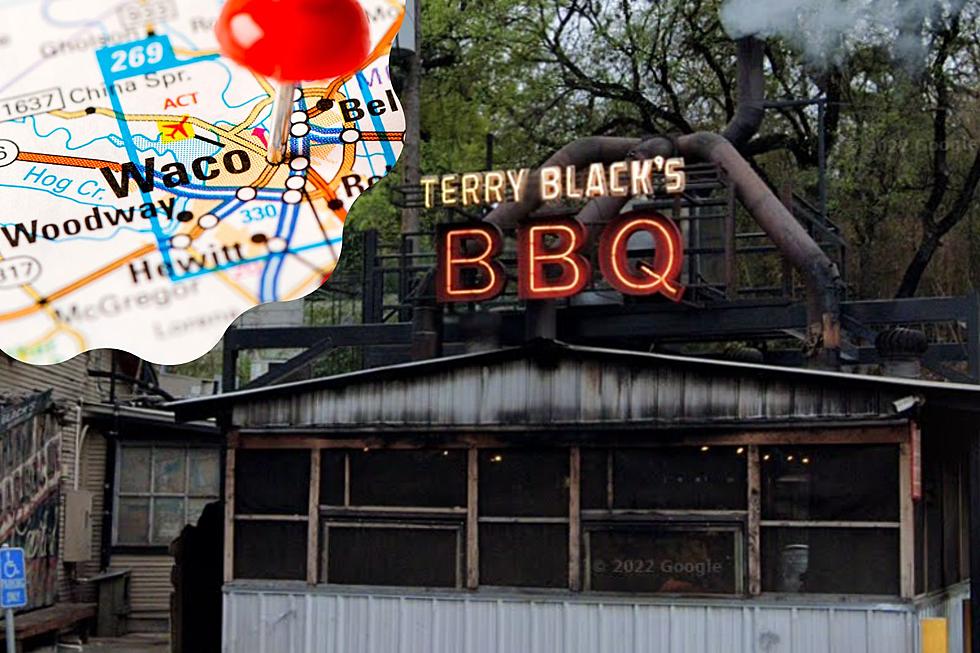 World Famous Terry Black's BBQ New Home Is Waco, Texas
Google Images/Canva
Whenever I am in Austin, which isn't a whole lot, but more frequently than many others seem to be able to get to the city, I like to visit my favorite place on Barton Springs Road, and that is not Zilker Metropolitan Park, it is Terry Black's BBQ. Which is why getting the news that you can now enjoy the amazing quality of a Terry Black's brisket, ribs, or amazing sides while driving half the distance north to Waco, Texas is almost literally equal to Christmas arriving early.
One of the best parts of eating at Terry Black's is the quality experience that is replicated at each location. It does not matter if you are enjoying a meal in Dallas, Austin, or Lockhart because the same attention, care, love, and highest quality product is used every single time you make the A+ decision to dine at Terry Black's.
Let's be fair, you can get great BBQ all over the Lone Star State, and it is true the greatest concentration of talent is right here in Central Texas. However, pound for pound, I have not personally experienced anyone that smokes a brisket to the level you immerse yourself in every time you have brisket from Terry Black's.
Some will say for $35 per pound, it better be the best ever. When you consider the 10 hours of nurturing that brisket is attended to while on the smoker after it was trimmed and rubbed to create the perfect bark that you still have to wait until the next day to enjoy, then $35 per pound is a steal!
Check out more in this KWTX article.
16 Iconic Foods That Originated In Texas According To Tasting Table.
Tasting Table
made a list of 16 iconic foods that originated in Texas. This is a gallery of those 16 foods.
Gallery Credit: Noah/Canva/Getty Images
Here's All The New Foods At The 2023 State Fair Of Texas
As the State Fair of Texas is set to return, so will the crazy new food options. Here's the newest ones for 2023!
Gallery Credit: Tommy Paradise, Townsquare Media, State Fair of Texas, Canva