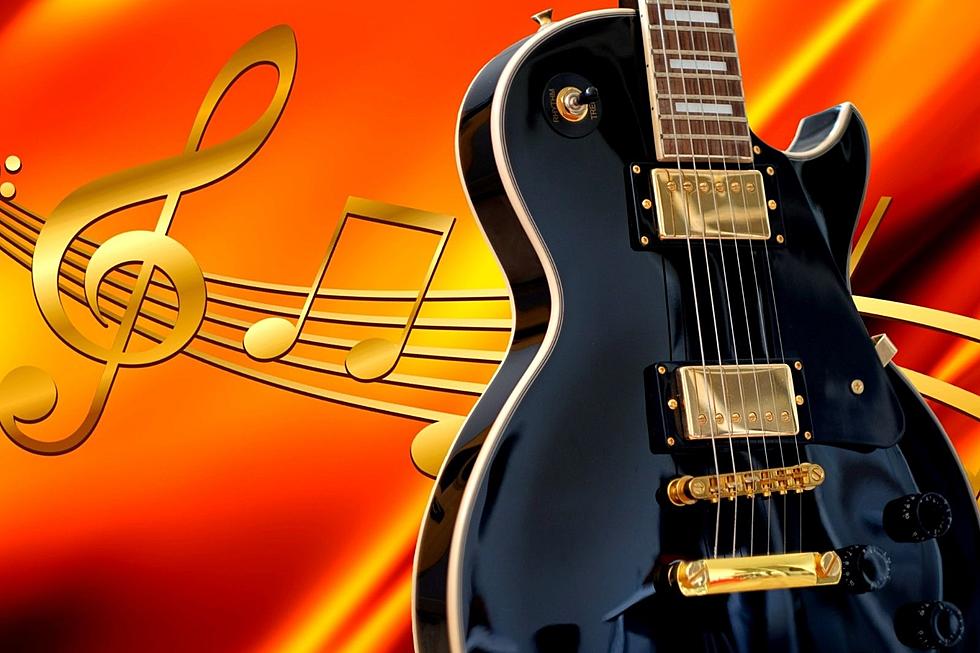 It's Official! Harker Heights, Texas To Become 'Music Friendly'
Canva
We are serious about our music in Central Texas, and it's about to become official.
The Texas Music Office is helping Harker Heights become 'Music Friendly'. On April 21st, a Music Friend Community Workshop will be held. The goal of the workshop? To attract the attention of industry professionals and help develop the Central Texas music scene, according to the office of Governor Greg Abbott.
KWTX is reporting that Chip Adams, a specialist with the Texas Music Office, will attend the workshop to explain how a 'Music Friendly' community designation works and answer questions. Participation in the program will help give the Central Texas community access to a network that encourages and supports local musicians.
State officials are hoping that the certification will show professionals in the music industry that Harker Heights is serious about improving the music scene in the city.
What Does a 'Music Friendly' Designation Mean?
There are over 30 cities in Texas that have earned a 'Music Friendly' designation, including Austin, Dallas, Dripping Springs, Fort Worth, New Braunfels, Round Rock, San Antonio, and San Marcos.
According to the Texas Music Office, the 'Music Friendly Community' program provides communities in Texas with a network to help foster development in the local music industry. Communities certified as 'Music Friendly' stand out to music professionals as serious about developing the area music scene and making sure it can grow.
Music Friendly Workshop Location
The workshop will be held at the Harker Heights Chamber of Commerce Visitors Center in the 552 block of East Knights Way in Harker Heights.
This $170M Texas Ranch With 65,000 Acres Is a Dog Lover's Dream Home
Mesa Vista, the 65,000-acre Panhandle ranch, which belonged to oil billionaire
T. Boone Pickens
until his death three years ago, has been up for sale since 2017. The list of mind-blowing amenities is long, but for the price it's quite a deal!
The property includes its own golf course, a chapel with a memory garden, an airport with a private apartment for the pilot, and a 40-unit kennel, complete with a bronze dog sculpture in front of the building. Pickens, who was an avid hunter and dog lover,
told Land Report in 2015
"
Back when I couldn't afford one bird dog, I had two. When I couldn't afford two, I had three
."
Let's take a look around this incredible piece of property, which
was recently reduced
from $250 to $170 million, and see what kind of luxuries you and your furry friends could enjoy!
Love the TV Show 'Friends'? This Texas House Could Be Your Dream Home!
Here's your chance to live just like Rachel, Monica, Chandler, Joey, Phoebe, and Ross!
This 'Friends'-themed townhouse in Houston was listed on Airbnb and just
hit the real estate market
. Diana Hu, an agent at Better Homes and Gardens Real Estate in Houston, said this is the first time in 16 years that she's listed a home with a pop culture theme,
according to the Today show
.
The living room and kitchen will be familiar to '
Friends
' fans as you will see from the real estate photos. At the top of the stairs, you'll see a foosball table that looks a lot like the one in Joey and Chandler's apartment, surrounded by a comfy couch.
The three-story house also has a two-car garage with a Tesla charger. It's located at
1706 Bevis Street in Houston
, and the asking price is $330,000.
Shall we take a look around, friends?
The Top 10 Worst Places to Live in Texas
While it's always a good idea to know about areas with the lowest crime rates and best recreational opportunities when you are looking for a place to live, it's also important to know which places to avoid. Even if you move to a neighborhood with a low crime rate, you could also be close to less safe communities.