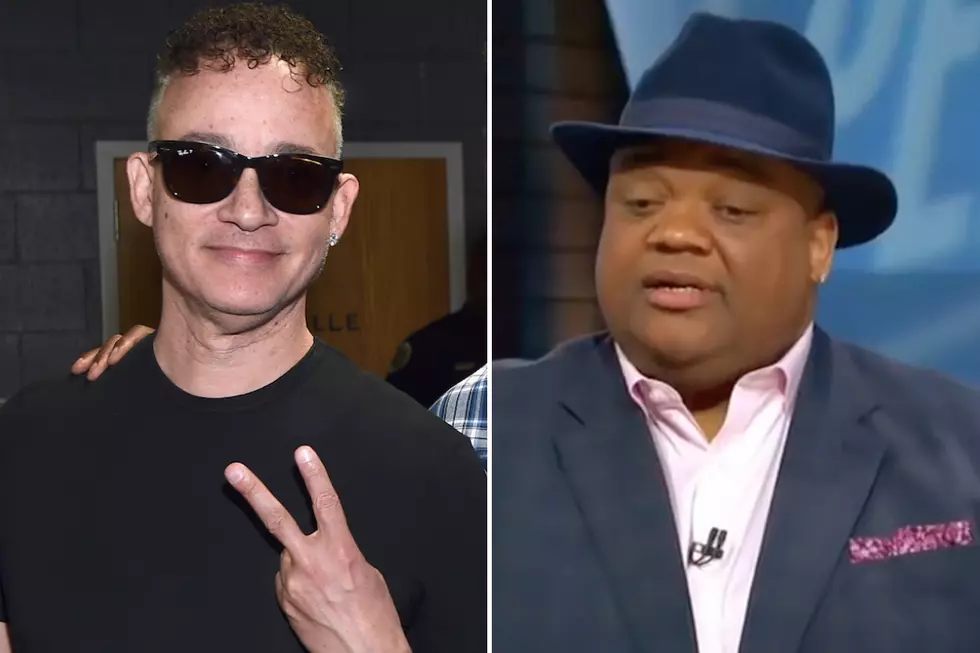 In the Sunken Place: The Fake Kaepernick in Jason Whitlock's Skit is Kid From Kid 'N Play
Rick Diamond / YouTube
It's official. Jason Whitlock is in the sunken place. The Fox Sports (FS1) personality has sunk to a new low by mocking Colin Kaepernick in a tweet he posted on his Twitter account.
On Tuesday (Sept. 6), Whitlock posted an image of what appeared to be a white guy with an Afro wig portraying the former San Francisco 49ers quarterback. According to TMZ, the person in question is actually Kid from Kid 'N Play (aka Christopher Reid).
Whitlock maintains that he was not mocking Kaepernick, who has been blackballed by the NFL for kneeling during the national anthem last season. Since posting the photo, Whitlock has been receiving a tidal wave of slander from celebrities and sports fans alike. ESPN's Josina Anderson is among many critics who are not happy with Whitlock "mocking a movement."
Whitlock has been defending himself on Twitter, you can read some of his tweets below.
The Breakfast Club personality Charlamagne Tha God has already given Whitlock "Donkey of the Day" for mocking Colin Kaepernick and the real struggles black people are facing on a daily basis. Journalist Shaun King also took Whitlock to task on social media.
Read some of the criticisms below.
Charlamagne Tha God's Donkey of the Day: Jason Whitlock Mocks Colin Kaepernick On His Show