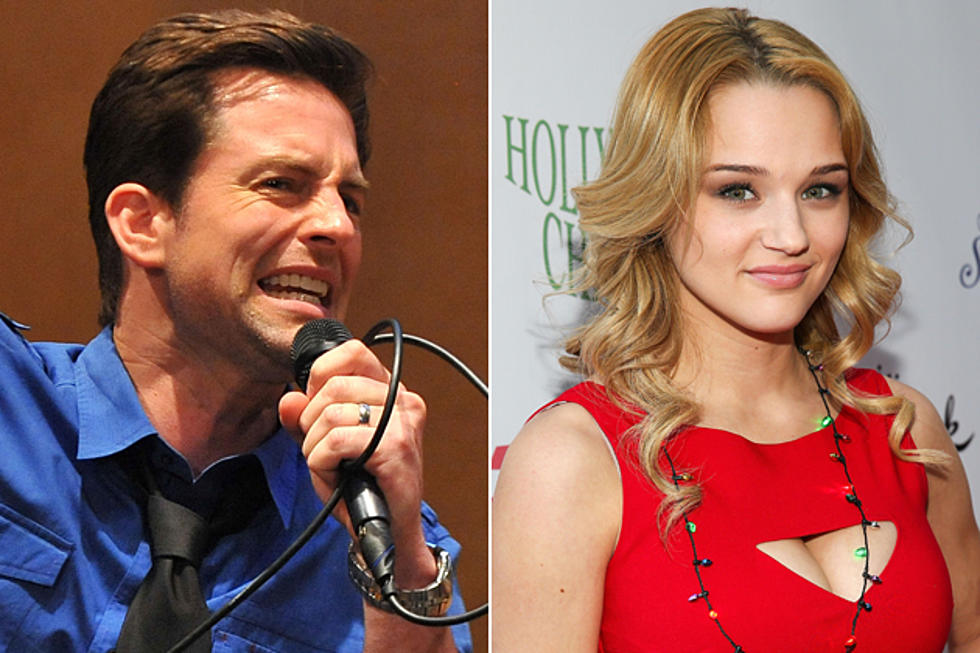 'The Young & the Restless' Star Michael Muhney Fired for Alleged Sexual Harassment of Hunter King
Angela Weiss / Imeh Akpanudosen, Getty Images
Looks like Michael Muhney went from 'The Young and the Restless' to the old and the fired. Muhney, a huge soap opera star, was reportedly fired from the long running series ... for sexually harassing a costar. Yikes!
TMZ reports that Muhney was let go after repeated allegations of sexual harassment from Hunter King. Muhney, 38, allegedly bullied King, as well as others on set -- but King actually filed complaints with the suits. King claims that on at least two occasions, Muhney actually fondled her breasts -- and that both those occasions were unsolicited, unwarranted and unwanted. So creepy!
Muhney, who's actually married with three kids, was reportedly a "problem" on set for a while, harassing not just King, but also others. The groping allegations were supposedly the straw that broke the camel's back for producers, who let Muhney go as a result.
Muhney starred as Adam Newman on the series and was one of the most-loved characters and actors on the show. His last episode will air Jan. 30, and fans have threatened to boycott the show unless he's brought back. Perhaps if they were aware of the allegations against Muhney, they'd think twice about their allegiances.