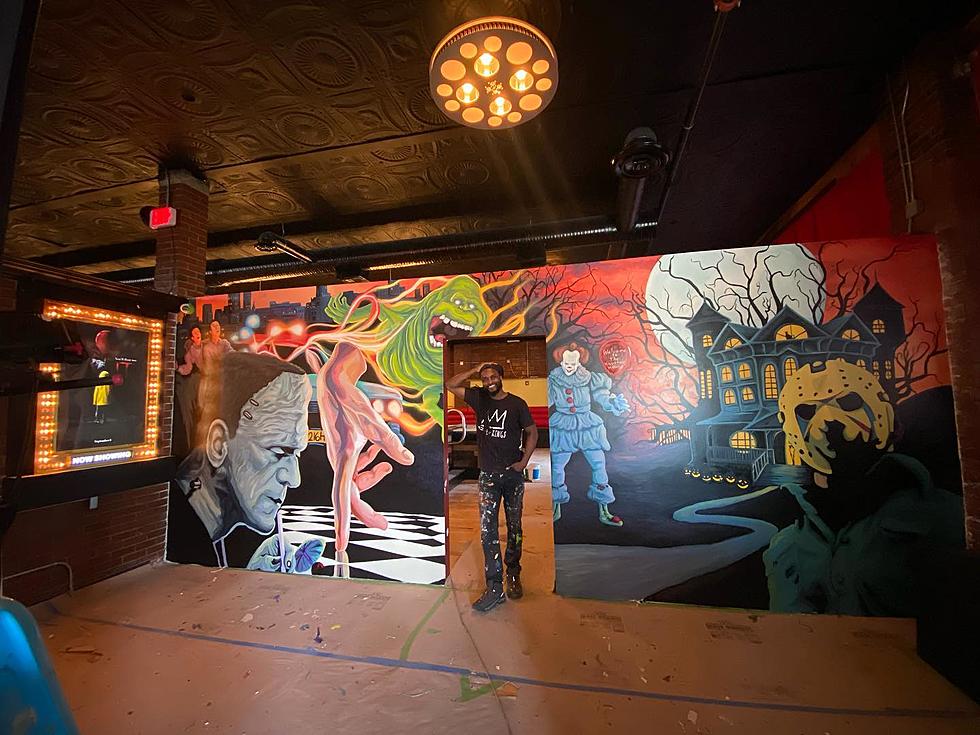 Horror Movie Themed Restaurant 'The Haunted House,' Opens near Cleveland, Ohio
The Haunted Restaurant Facebook
For hardcore horror movie fans, a new restaurant opened up in Ohio recently that is gonna be drawing lots of people from all over. The new horror movie-themed restaurant named, "The Haunted House" recently opened on July 21st to people who have been anticipating their arrival after months of teasing. The décor inside is fashioned with shots from horror films and also horror movie posters in marquee-style frames, similar to how you'd see them at movie theaters.
One of the partners, Andre Scott, spoke to the local news station WLWT, about the opening and gave a little insight into what they're all about:
From the moment people come through the doors, we're paying homage to the classic horror and thriller movies. Our theme is: 'The Haunted House, where the only thing that's scary is how good our food is!
Not only does the restaurant pay homage to the horror movies, but even the menu items take on the theme, like the  Scooby Snacks, Chucky Rolls, and Frankenfish Tacos. The new shop, located at 13463 Cedar Road in Cleveland Heights is open 11 a.m. until 11 p.m. Sunday through Thursday and 11 a.m. to Midnight on Fridays and Saturdays.
Inside there is also an elaborate mural on the wall including characters from It, Friday The 13th, Ghostbusters, Betelgeuse, and Thing from The Addams Family. As we draw closer to the Halloween season you can bet this place is gonna be rocking once October rolls around. They're currently hiring for all positions as well.
MORE: A Look Back At Halloween 1944
The Age Difference In Horror Movie Classics
Stephen King Through The Years