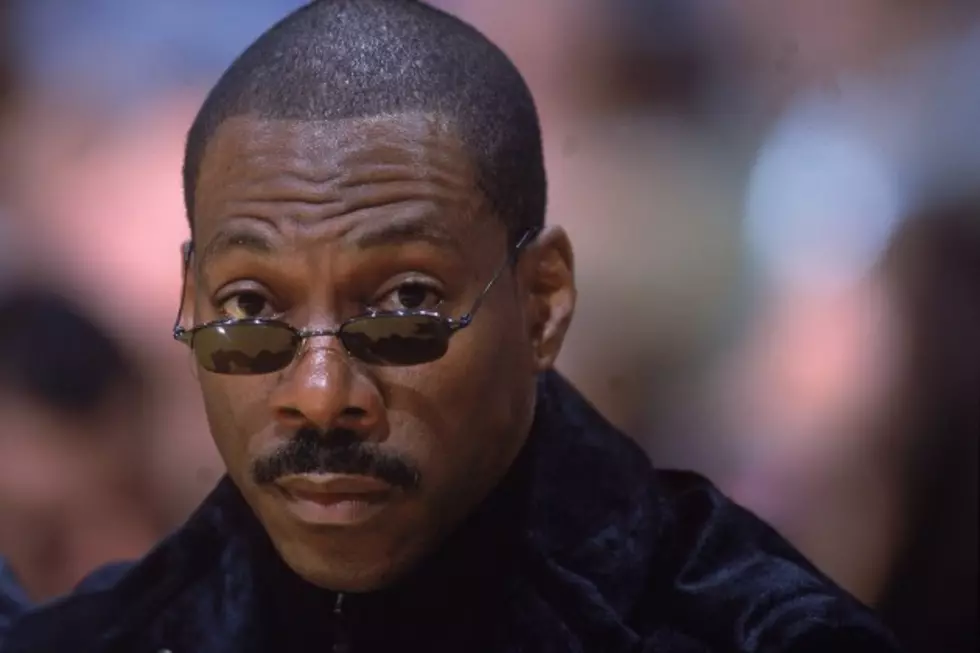 Happy Birthday, Eddie Murphy!
Donald Miralle, Getty Images
Eddie Murphy's return to Saturday Night Live during February's 40th anniversary special was a nice one, but didn't amount to anything memorable in the form of his usual comical commentary. That's fine since Chris Rock encapsulated what made him so great when he introduced him. Today (April 3) is his 54th birthday, which gives us another reason to marvel at his greatness both on camera and on the mic.
For one, Murphy pretty much saved Saturday Night Live by being the lone star during the show's '80s dry spell. He was the perfect concatenation of looks, charisma and comedic sense with actually a good singing voice, something he'd flip for a decent but critically tumultuous recording career with songs like the 1985 hit "Party All the Time." His "White Like Me" sketch, James Brown impersonation and "Buh-Wheet Sings" bit were instant classics.
Murphy was big. Too big for Saturday Night Live. There's not much the Harvard of comedy can do when you're starring in your HBO special at the age of 22 (1983's Delirious). There was that followed by one of the biggest blockbuster runs in recent memory. Between 1982 to 1988, Murphy starred in 48 Hours, Trading Places, Beverly Hills Cop and Coming to America. The run came to a rough end with 1989's Harlem Nights, a film that fell slack despite having Richard Pryor, Redd Foxx and Arsenio Hall on the screen.
Murphy never quite revived his mid-'80s reign, but he's found late career success despite some truly horrendous movies (Vampire in Brooklyn should've never happened). The Nutty Professor franchise and Dr. Dolittle were hits with the added bonus of having Janet Jackson and Aaliyah on their soundtracks, respectively. Dreamgirls earned him an Academy Award nomination, while Shrek is the highest grossing animated franchise of all time.
The entertainer has been keeping it low the past few years. His last film was 2012's ill-received A Thousand Words. However, music seems to be where his heart is at these days. He released the reggae tune "Oh Jah Jah" in January, 'Red Light' with Snoop Dogg and the love-inspired track 'Promise (You Won't Break My Heart)' in 2013.
Watch Eddie Murphy's "Party All the Time" Video
See 20 Nightmares for People Who Love R&B