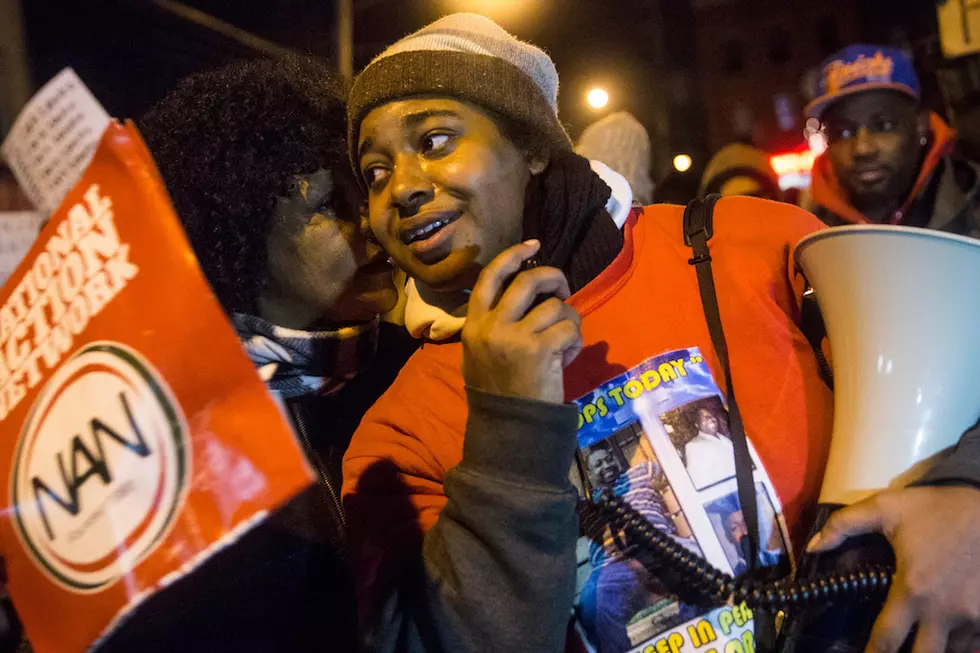 Erica Garner Declared Brain Dead, Common and MC Lyte Send Prayers
Andrew Burton, Getty Images
Sad news to report. Erica Garner, the daughter of Eric Garner who died in July 2014 from an illegal chokehold by an NYPD officer, has been declared brain dead, reports the New York Daily News.
On Thursday (Dec. 28), family members were summoned to Woodhull Hospital in Brooklyn, N.Y., to say their final goodbyes to the activist and mother.
"She's not gone, she's brain dead," she told the newspaper. "Physically she is still with us."
An assistant running Erica's Twitter account told followers on Wednesday (Dec. 27) that a CAT scan revealed that she had suffered brain damage "from lack of oxygen while in cardiac arrest."
Upon hearing the sad news, rappers Common and MC Lyte offered their prayers to Erica Garner's family.
"Devastating! Praying for Erica Garner + sending love + light to her family + friends," tweeted Common.
Journalist Shaun King seems optimistic that Erica will pull through. He tweeted
that "she does have limited brain function but doctors say they see some activity."
In any case, we want to send our heartfelt prayers to Erica Garner's family and friends.
Read more reactions from people on Twitter below.