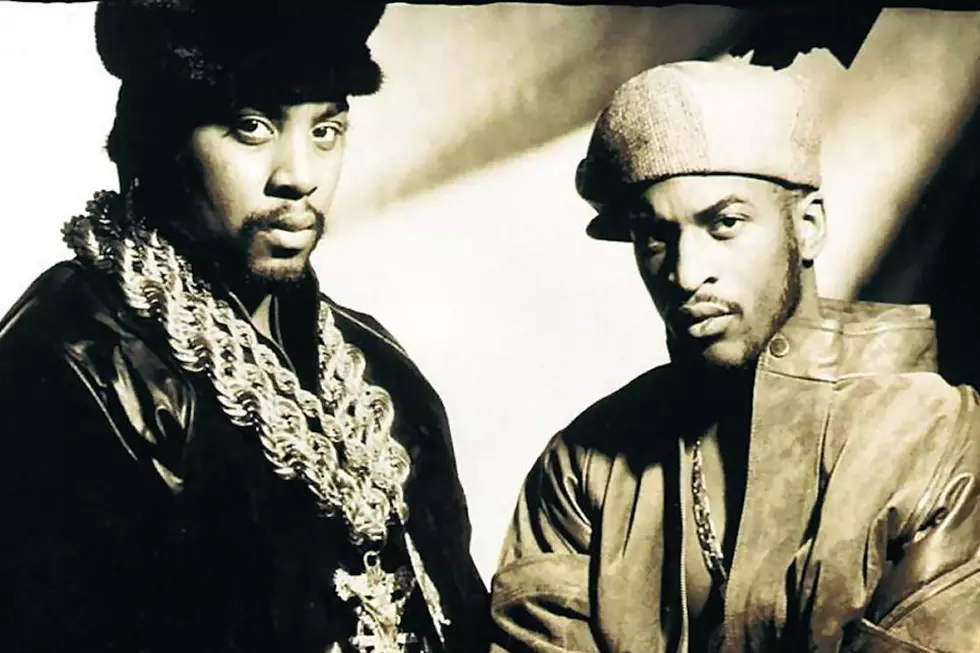 Eric B. & Rakim List Their Top 5 Hip Hop Songs
MCA Records
In recognition of the 45th anniversary of the founding of hip-hop, Eric B. & Rakim gave out their five favorite hip-hop songs. You can watch the video below.
They spoke with Mass Appeal, who filmed them at Mikey Likes It, an ice cream shop in Manhattan that features hip-hop memorabilia on its walls. The video starts with Eric B. & Rakim entering the shop and taking pictures with the staff. Then they begin talking, and it didn't take long for Eric B. to go right to pretty much where it all started. "Rapper's Delight" by the Sugarhill Gang, Eric B. said, "is the record that really took us into where we are now."
Then, the two men rattled off two other groundbreaking old-school classics, Grandmaster Flash & the Furious 5's "The Message" and "It's Yours" by T La Rock. Then Rakim gave a shoutout to Jay-Z with "Hard Knock Life." As Eric B. found himself unable to choose between something by Nas, LL Cool J or Run-D..M.C. for the last selection, Rakim came up with one. "M.O.P., 'Ante Up.' ... The illest record ever," he said
"Without a doubt," Eric B. concurred.