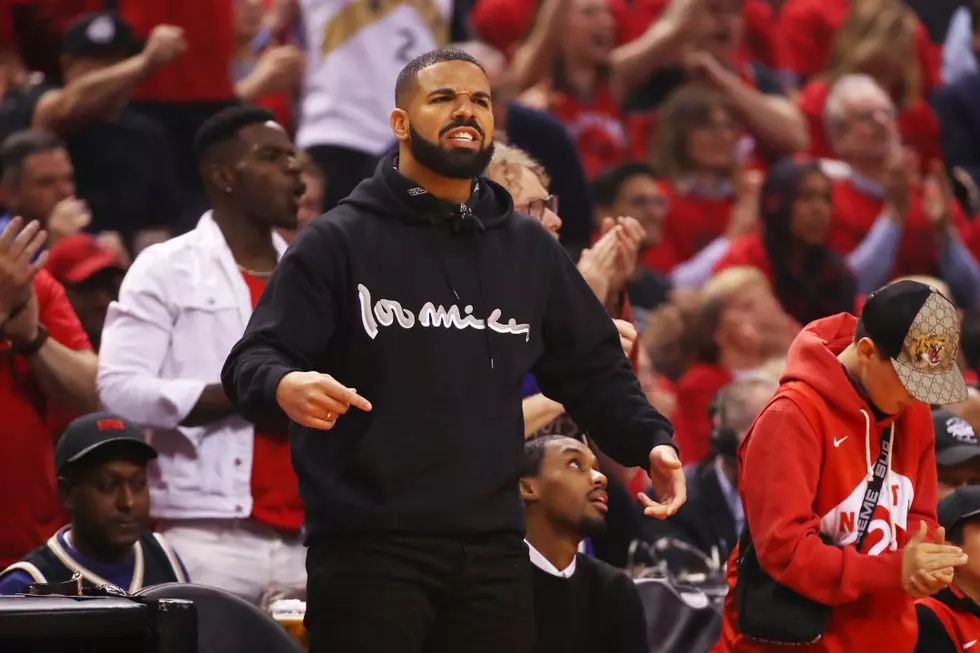 Drake Wears Tupac Shakur's Outfit From 'Above the Rim' During Toronto Raptors' Eastern Conference Finals Win
Gregory Shamus, Getty Images
After the Toronto Raptors beat the Milwaukee Bucks on Saturday night (May 25) to advance to the NBA Finals, no non-player was seemingly more happy than the team's No. 1 fan, Drake. As per usual, Aubrey was courtside taking in all the action with his game face on. This time, he had his game gear on too, as he rocked the same outfit Tupac Shakur wore during the basketball tournament scenes in the 1994 film Above the Rim.
After boisterously predicting a Toronto win two days prior, Drake was ready for war as he watched last night's game intently with his manager Future The Prince. The T Dot rapper donned black jeans, a black hoodie with what appears to be cursive lettering and black bandana. This is the exact same outfit 'Pac wore in the scenes at the Shootout Tournament in the classic sports film, Above the Rim, which portrayed Shakur as Birdie, a local drug dealer who is hellbent on the hoops team he is funding coming out victorious by any means necessary.
Luckily, things turned out different for Drake's team than they did 'Pac's. The Raptors won 100-94 and will now play the Golden State Warriors in the 2019 NBA Finals.
Check out Drake and Tupac's matching outfits below.
See Photos of Rappers' Fashion Choices in 1997