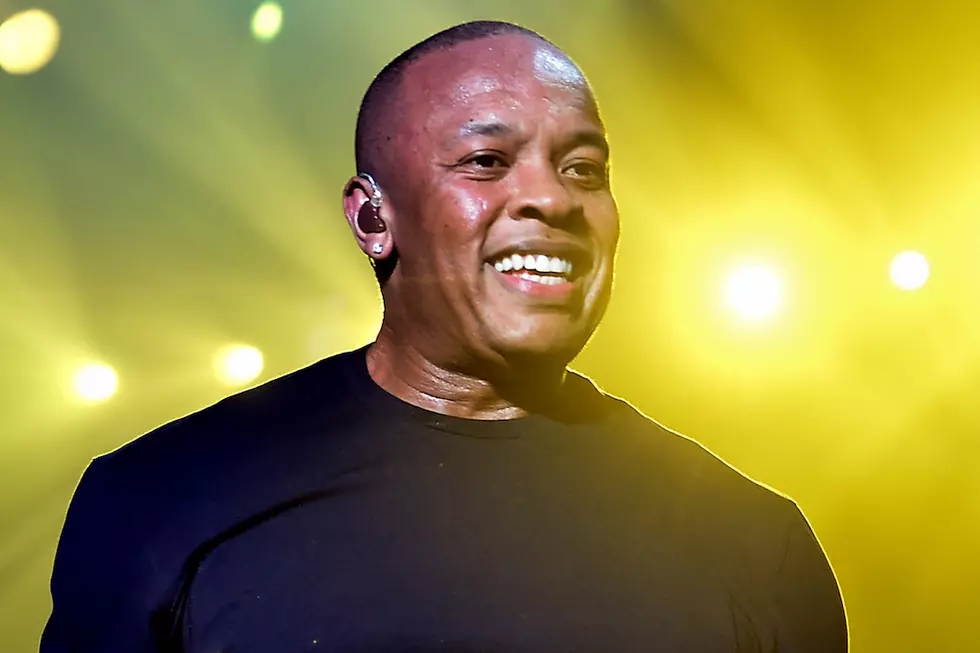 Dr. Dre Joins Distinguished Group Who Are Trying to Bring 2024 Olympics to Los Angeles
Kevin Winter, Getty Images
Dr. Dre has been relatively quiet on the music front, but he's possibly working on something that could benefit greatly to his beloved city of Los Angeles. The legendary producer is among the 117 Board of Directors on the L.A. bid team to host the 2024 Olympics, according to NBC Sports.
These group of people will represent Los Angeles and convince the International Olympic Committee that they can host it better than any other city. L.A. is currently bidding against Paris for the 2024 games.
The list of directors are a distinguished group of leaders in their respective fields. Among them are opera singer Placido Domingo, Lakers owner Jeanie Buss, former Laker player Magic Johnson, Walt Disney CEO Bob Iger and hip-hop impresario Dr. Dre.
"The diverse group of 117 leaders and innovators are drawn from the sports, entertainment, media, technology, higher education, business, philanthropic and public sectors in California and around the world, helping LA 2024 develop a Games plan that will serve the Olympic Movement in 2024 and beyond," the LA 2024 board said in a statement.
The International Olympic Committee members will vote to choose the 2024 host city on Sept. 13. Los Angeles has hosted the Olympics before on two separate occasions - in 1932 and 1984.
If Los Angeles gets picked to host the 2024 Olympics, it will be a big financial boom for the city. Good luck to all of the parties involved.
Rolling Stone's 20 Best Hip-Hop Covers