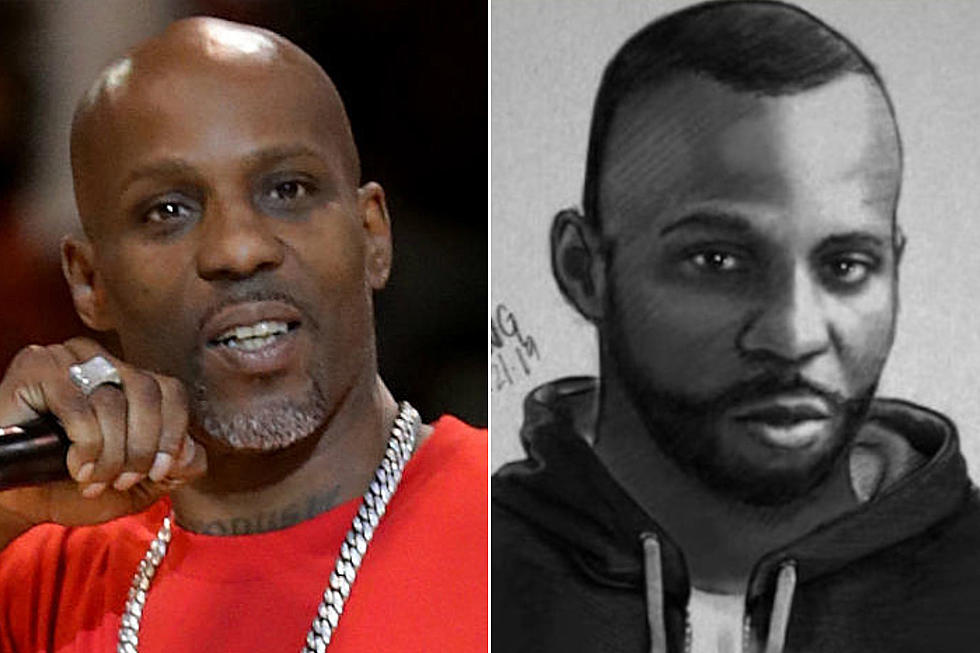 DMX Thinks Attempted Murder Suspect Police Sketch Looks Exactly Like Him
Michael Hickey, Getty Images / City of Columbia Police Department
DMX agrees that the recent police sketch of a suspect in South Carolina looks exactly like him.
In an interview with TMZ posted earlier this week (July 10), X laughs when reporters bring up the Columbia Police Department's suspect sketch that bears a striking resemblance to the rapper.
"It looks exactly like me," DMX told the celebrity gossip site. "I think they fucked around and took a picture of me and somebody drew a picture of me and added hair to it. They know I'm on parole man. That shit is crazy."
Columbia PD's deputy chief Melron Kelly confirmed that the veteran MC is not the suspect they are looking for. However, according to law enforcement, the witness told their sketch artist that the suspect looked a lot like the New York rapper. The sketch artist did indeed find a photo of DMX and based the drawing on it, however, police say that the artist worked with the witness to figure out the differences between X and the suspect.
DMX has been doing well since he was released from prison earlier this year. Not only has he been performing around the country, but he's also getting back into the film industry. X is currently preparing for his role as Detective White in a new serial killer movie starring Tara Reid and Brenden Sexton.
Watch DMX react to the sketch below.
See 65 Hip-Hop Albums Turning 20 in 2019