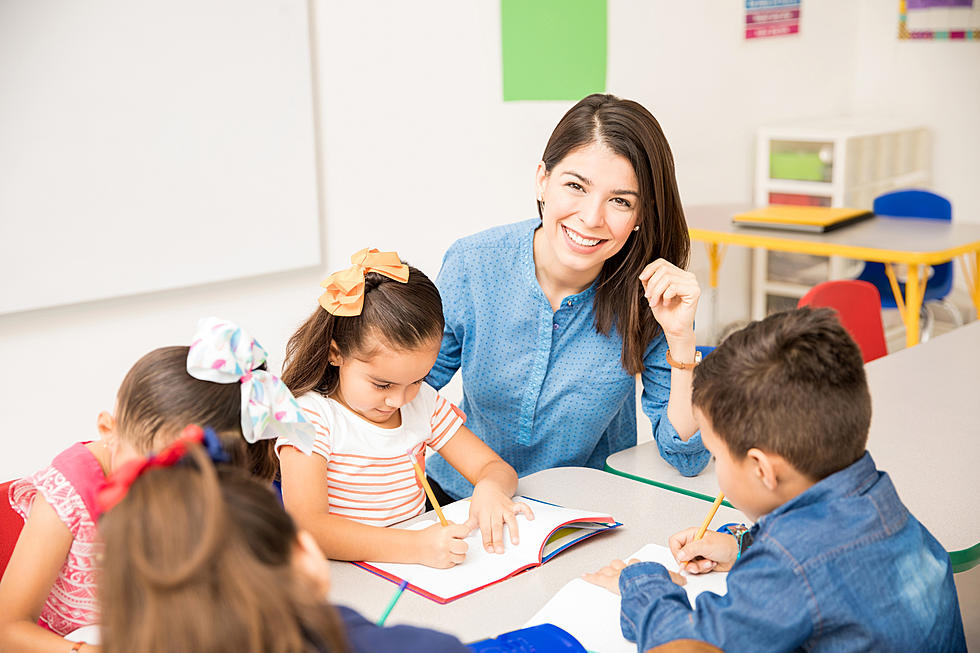 Details On How To Register Your Child For Pre-K At Temple Meredith- Dunbar
Getty Images/iStockphoto
As one school year comes to an end, the Temple Independent School District is preparing for the next and encouraging parents of tiny students to give thought to registering for preschool.
There are a lot of parents in the CenTex trying to decided if their kids are old enough for preschool. If you are one of those parents, Meredith-Dunbar in Temple is trying to make it easier for you.
If your child will turn 4 years old by Sept. 1 and meets the eligibility requirements, register him or her for Pre-K program at Meridith-Dunbar.
The program is full day, and transportation will be provided! For more information, call (254) 215-6700 or visit the Temple ISD enrollment website.
In this article, researchers at Rasmussen University detail some of the huge advantages kids gain from the preschool experience. For example, they say preschool children are better at following directions and are more well-adjusted for kindergarten. Preschool programs can also help parents save on childcare costs.
Research has also shown that kids who attend preschool are less likely to be identified as having special needs or to be held back in elementary school.
According to a report from NPR, children from economically disadvantaged homes also benefit greatly from preschool programs, as do dual-language leaners.
So, as you're making plans for this fall, give serious consideration to placing your kiddo in a preschool program. They'll be better prepared to enter elementary school, plus they'll make some friends and learn to socialize a little more easily before diving into the big pond.
Best of luck to all the little learners out there when they start preschool next year!
LOOK: The most famous actress born the same year as you
Many of the actresses in this story not only made a name for themselves through their collection of iconic performances, but also through the selfless, philanthropic nature with which many of them approached their stardom. In an age of flipping the script on societal norms, many of these actresses are using their voices and platforms to be advocates for those who are otherwise unheard.
LOOK: 30 fascinating facts about sleep in the animal kingdom