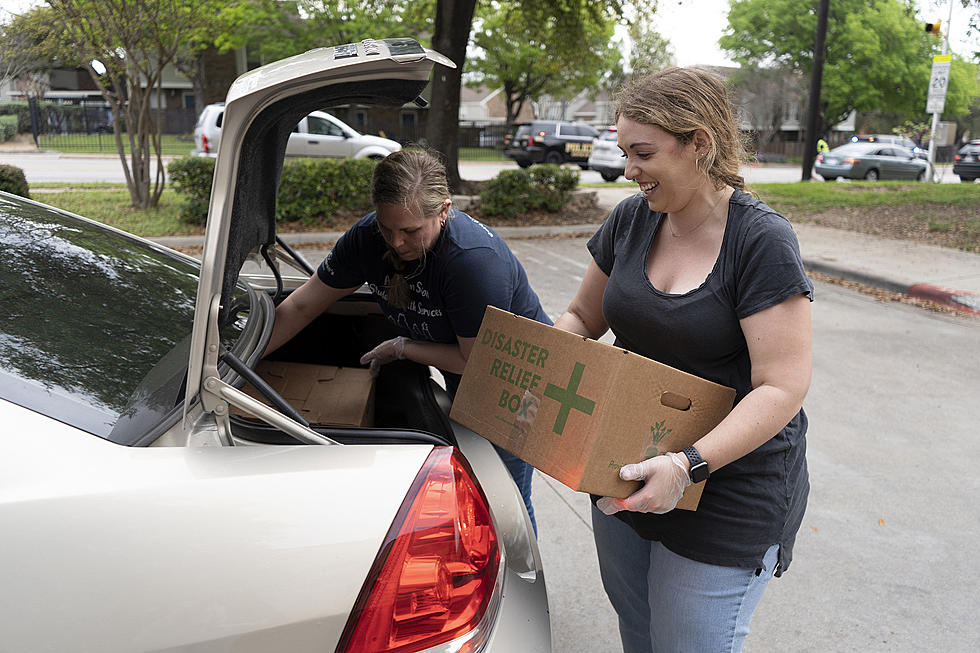 Food Help for Those 60 and Over Coming to Killeen
Photo Courtesy of Central Texas Food Bank
Food help is on the way for those age 60+, with two food distribution events coming up.
The Central Texas Food Bank announced Monday that they've scheduled two food distribution events at Southside Church of Christ at 1505 Trimmier Road in Killeen from 10 AM to Noon on Thursday, August 12 and Thursday, September 9.
It's all part of the Food Bank's Commodity Supplemental Food Program (CSFP), which provides each participating low-income senior age 60 or older with free monthly groceries.
Those attending will get 30 pound food boxes that include cheese, milk, canned goods, cereal, rice/pasta, and more.
There will be a drive through line for those arriving by vehicle and a separate line for those arriving by foot, by bus, or on a bicycle. It is recommended that those attending should bring a container that will be able to carry the box of food.
This event is designed for seniors 60+, and they'll need to provide identification that includes date of birth. They'll also need to meet certain income levels including:
· A limit of $1,396 per month for a household of 1
· A limit of $1,888 per month for a household of 2
The Central Texas Food Bank is a registered 501(c)(3) and is the largest hunger relief charity in Central Texas.
Volunteers and donations are always needed. For more info on becoming a volunteer, click HERE.
For more info on donating, click HERE.
The Central Texas Food Bank delivered around 54 million meals to Central Texans in 2020, and their mission to fight food insecurity continues. If you're able to give your time or a bit of money to help with this noble cause, be sure to check out the links above.
It's Time to 'Stuff the Bus' for Central Texas Students
The new school year is just around the corner, and Central Texas students will face unique challenges as we put the pandemic behind us and look to the future.
One challenge no child should face is being without the essential school supplies they'll need to live up to their potential and achieve academic success.
That's where you and I come in. From July 19 to August 15, you can donate school supplies at the following locations. Donated supplies will benefit students in need in
Belton ISD
,
Killeen ISD
, and
Temple ISD
. (Click each district to view their 2021-2022 school supply lists.)
Here's What's Happening at This Year's Central Texas State Fair
After taking a year off in 2020, the Central Texas State Fair returns this September with everything you love about a rip-roarin' good time at the Bell County Expo Center! Here's your guide to the great shows, music, food, and rodeo action you expect as they do it big for 2021.