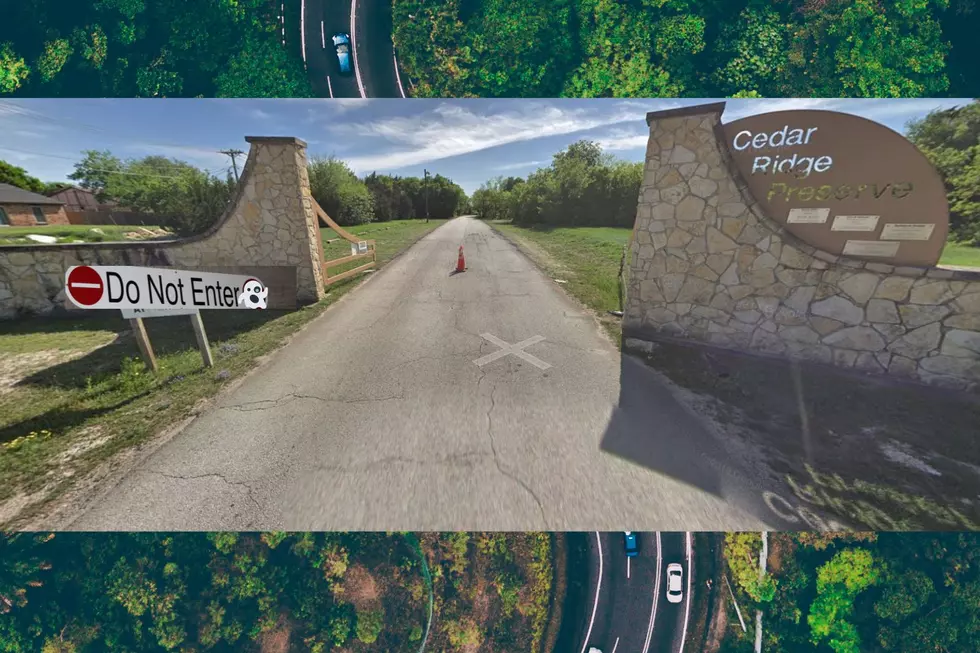 Spooky! Is This The Most Haunted Park In Texas?
Canva/ Google Maps
Texas definitely has some of the most beautiful parks that you'll ever see in your whole life, and they're perfect for hiking and camping. You'll enjoy beautiful lakes and scenery, and just the outdoors in general, better than you ever could elsewhere, in my opinion.
That said, Texas is also a huge place, and if you're inclined to believe in hauntings, there's a lot of turf for ghosts here, including in our parks.
VERY SUPERSTITIOUS WRITINGS ON THE WALL (Well, The Trees)
There are places in Texas where superstition runs rampant, and haunted myths are talked about matter-of-factly. I've never been a person who believed in urban myths, but once you get the backstory on certain places in Texas you can't help but believe that evil lives there.
ENTER CEDER RIDGE PRESERVE (IF YOU DARE)
Cedar Ridge Preserve is a beautiful, scenic park with very rich wildlife only 20 minutes from Downtown Dallas and, features a 9-mile walking trail that ranges from easy to difficult. It can be a perfect experience for someone who wants to go hiking, birdwatching, or just enjoy the wildlife without going too far into the wild.
THIS PARK HAS A DARK SIDE
According to Only in Your State, Cedar Ridge Preserve has some weird stuff going on.
For example, there's reportedly a transparent ghost dog who roams the park, searching for its former master. There don't seem to be any reports of the ghost dog attacking anyone, but I still don't think I'd react well to seeing the little guy trotting at me on a trail at night.
Some visitors have reported that while standing on a certain bridge in the park, a person can lose all sense of time and feel quite disoriented.
ARE YOU FEELING BRAVE?
There just seems to be a vibe in the place that suggests you're never quite alone. For people who love the idea of being in the presence of spirits and supernatural, that's probably a cool experience. Personally, I'm not going anywhere near anything that brings back memories for a ghost. If you wanna find out check, it out for yourself. I'm fine taking everyone's word for it!
Top 6 Beautiful Paradise Islands In Texas You Must Visit
You don't have to hop on a plane or a cruise ship to find an island paradise this summer. Texas has some perfect getaways. Here are just a few.
Beware The Top Ten Most Dangerous Places To Live In Texas
This is the top dangerous place to live in Texas.
Killeen, Texas 10 Most Missed Restaurants That We Wish Never Left
I asked the good people of Killeen, Texas to go down memory lane and tell me some of their favorite restaurants growing up that are no longer here. They are truly missed, but the memories live on. Did your favorite make the list? If not, let us know! Tap
our free app
and send us a message with the Chat feature.