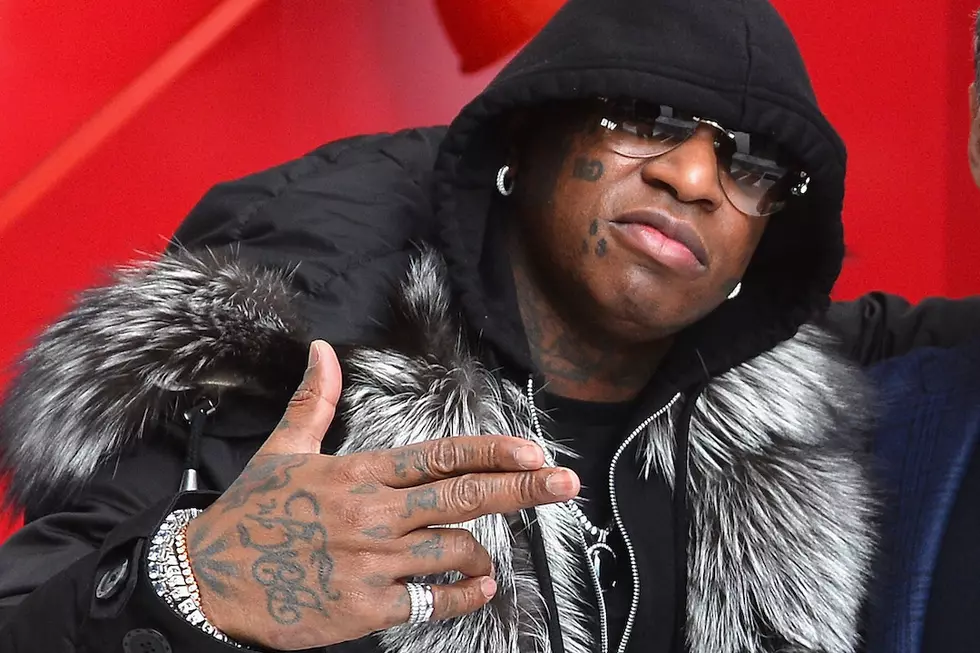 Birdman's "Baby" Moniker Came From His Mother Not Naming Him at Birth
Noam Galai, Getty Images
If you survey the rap game, it seems like every rapper has the word "baby" in their name in some way or another. But there's only one original Baby and that's Birdman who is the CEO of Cash Money Records.
In a video interview with Power 106's Nick Cannon in the Mornings, posted on Wednesday (June 26), Birdman explains the origins of his "Baby" moniker. During the discussion, the rap mogul reveals that it was his mother who actually gave him that moniker.
"I just think it's something they grew up with. In my case, I was born without a name so my momma just called me baby as a kid," Birdman told Nick. "I thought that was my real name. But to watch them young kids do their thing, that's wassup."
Elsewhere in the interview, Birdman reflected on Cash Money Records' dominance in rap during the mid-1990s. Birdman said that he applied his hustler's mentality to the music game and ran with it.
"Around that time, [people] were saying that hip-hop was dying," Birdman stated. "We rose to another level...we took that shit and ran with it. We change the culture of hustlin'."
Birdman is now venturing into the film world. The rap executive partnered with Nick Cannon on an independent movie called She Ball. The film, which was shot in Los Angeles, also stars Chris Brown, DC Young Fly and Cedric the Entertainer.
Watch Birdman's interview on Nick Cannon in the Mornings below. His comments about his Baby moniker comes in at the 2:20 mark.
20 of the Best Self-Produced Hip-Hop Albums of All-Time