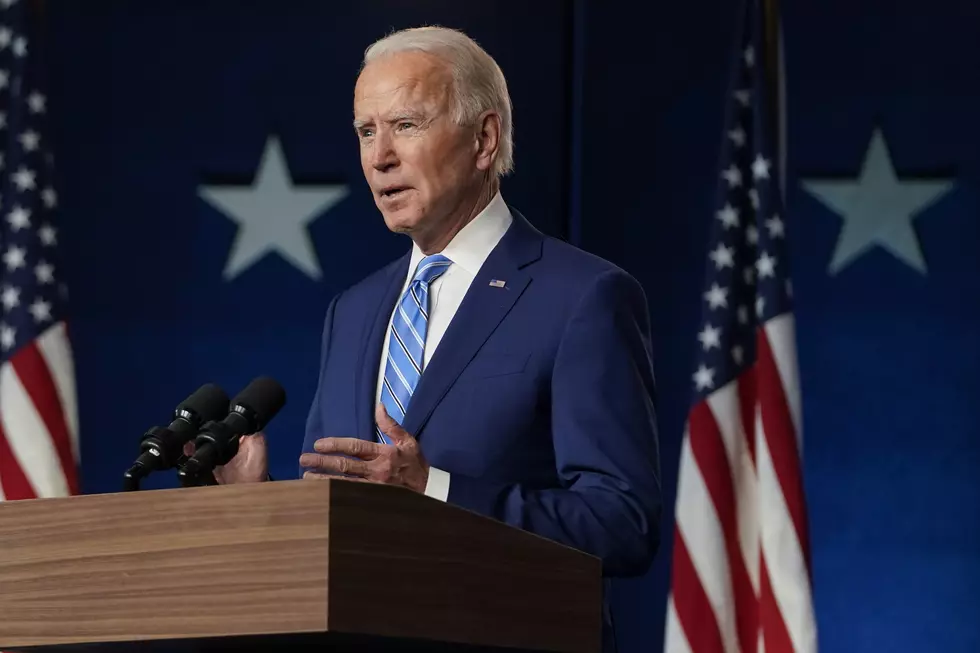 Biden Administration Extends Moratorium on Evictions
Drew Angerer/Getty Images
While the pandemic may seem to be coming to an end here in Central Texas, the truth is that it's still ongoing and people are still facing hardships because of it.
Many folks who have been affected are still worried about making rent or mortgage payments. The ban on evictions, which was set to expire on Wednesday, March 31, will now continue through June 30, 2021.
The Associated Press and our partners at KWTX report that the Centers for Disease Control and Prevention moved to continue the protection from eviction on Monday for renters. The ban was put into place last year by the Trump administration to protect families who had lost their jobs due to the pandemic.
President Joe Biden extended the housing foreclosures ban to June 30 back in February. Eligibility requirements for housing protection are for renters earning $198,000 annually or less for couples filing jointly, or $99,000 for single filers. Applicants will have to demonstrate that they've sought government help to pay the rent and declare that they can't pay because of COVID-19 hardships. The also need to affirm they are likely to become homeless if evicted.
According to John Pollock, coordinator of the National Coalition for a Civil Right to Counsel, a recent survey showed 18.4% of all tenants owe back rent, with Black tenants behind on their rent at 32.9%. Pollock said that the moratorium "is vital for ensuring there is enough time for Congress's emergency rental assistance to reach the millions of renters in need who would otherwise be evicted."
Sadlyi, the moratorium hasn't stopped some landlords from filing eviction notices. Denise Matthews-Turner, the interim executive director of City Life/Vida Urbana, a grassroots housing justice organization in Boston, says, "In Massachusetts, judges have green-lighted over 1,700 evictions under the federal eviction moratorium. While it is protecting some families, it's clearly not protecting all."
Pollock also suggested the moratorium provide counsel to those who are facing eviction, "so that they can effectively use rental assistance and fight the increasing wave of illegal evictions."
Of course this also affects landlords, and several law suits have been filed as landlords are saying that the eviction moratorium is causing them hardship and infringing on their property rights.
Bob Pinnegar, President & CEO of the National Apartment Association, said in a statement, "Though politically popular and well-intentioned, eviction moratoria push renters and their housing providers closer to the brink of financial ruin and jeopardize the stability of 40 million rental homes. These policies need to end, and we instead need to focus on swift distribution of federal rental assistance to keep renters securely housed and ensure housing providers can pay the bills that keep housing safe and operational."
So while this is good news for those facing eviction, landlords across the country are also facing challenges. For information on rental assistance in Bell County, click HERE. Find information about the federal assistance program HERE.
READ ON: See the States Where People Live the Longest
Read on to learn the average life expectancy in each state.