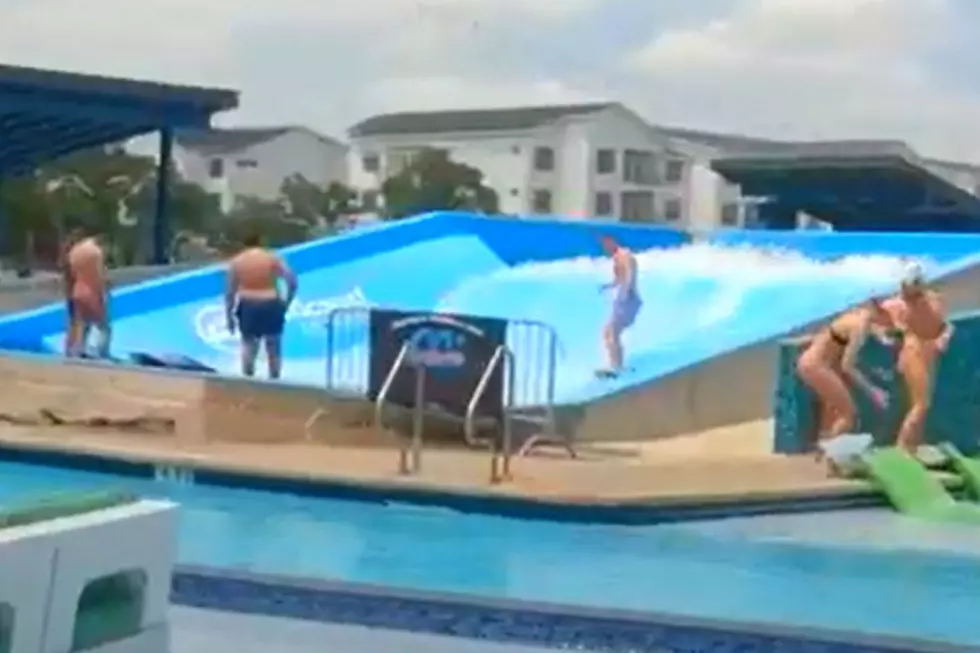 Adults-Only Water Park in College Station Is Big Hit Outside of Texas
CCi Sports, YouTube
Sometimes you just want to splash around and be a kid again...without the kids, and with an adult beverage.
That's exactly why people from all over the country have been coming to The Cove at Bear-X in College Station, Texas.
Adult-Only Waterpark in Central Texas
CEO Heath Phillips told KBTX that although The Cove has been around for six seasons, and has been very popular with residents in and around Central Texas, this year a viral post on social media got the attention of a huge amount of out-of-town visitors.
A guest posted a video on TikTok in May about the park, and it was better than any commercial the park could have purchased, with over 2.5 million views. There have also been other events that have spread the word about the popular destination as well, as you can see in this video:
The increase in out of town visitors has tourism officials in the area paying attention. Aubrey Nettles is the Marketing Manager of Economic Development and Tourism at Visit College Station, and she is very excited about all the activity the water park is brining to the area. She says,
It's just tremendous for us, because when people come in, especially from out of town or out of state, not only are they going to that amenity, but they're coming to our restaurants, they're coming to our retailers and they're staying overnight.
The Cove at BearX has non-local day passes available per person on Fridays and Sundays for $30, and on Saturdays for $40. The Cove's final day for this season is Sunday, September 11th.
Read More: No Kids Allowed! Adults Only Waterpark Opens in College Station
Top 25 Delicious Foods & Drinks That Define The Great State of Texas!
There's more to Texas than just Dallas Cowboys and oil in fact, Texas has helped shape the taste of America. From BBQ, to Tex Mex to Ice Cream and beyond, Texas has introduced the rest of the U.S. to the Texas way of life through food. So what foods and drink make Texas so special? Let's take a look.
The Most Dangerous City in Texas for 2022 May Surprise You
According to FBI statistics
, Texas had
438
violent crimes and
2,562
property crimes per 100,000 residents as of this year. For every 100,000 residents, there are
224
police officers statewide.
Crime rates are expressed as the number of incidents per 100,000 people.