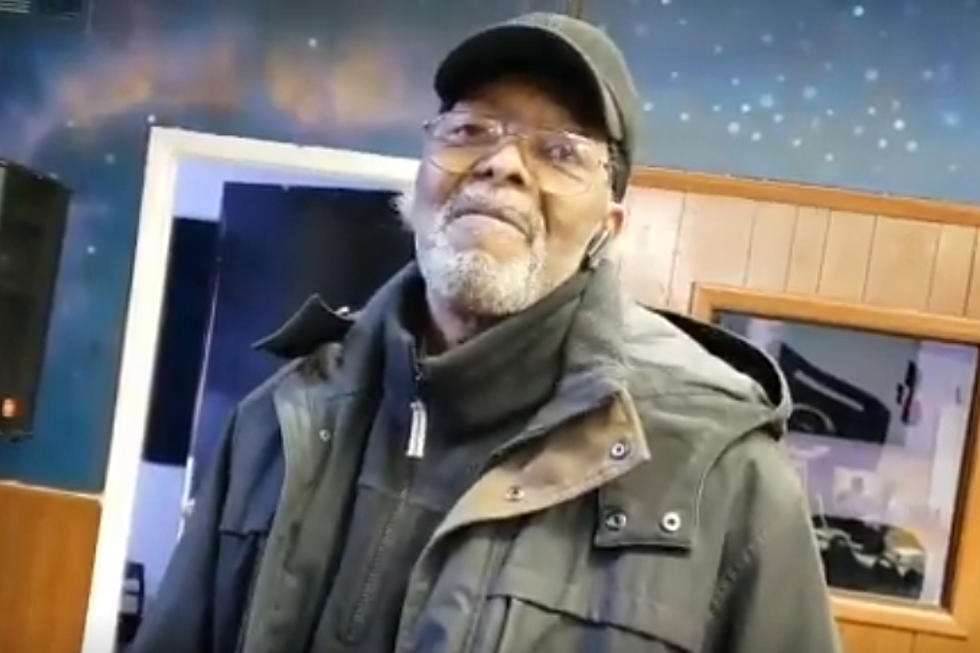 72-Year-Old Man Learned to Make Beats After Doctor Told Him to Stay at Home
ADD2theMC via Twitter
It's never too late to pursue music as a hobby or a career. Obviously, production giants like Metro Boomin and Tay Keith point toward music production being a young man's game, but Chicago rapper Add-2 has just discovered an older gentleman who's been learning to churn out fire trap beats of his own.
Last night (March 4), the wordsmith and TEDx speaker uploaded a brief video of a 72-year-old man who's been making some solid, upbeat, trap beats after a doctor told him to stay home.
"Bruh!! Today I met a 72yr old producer who makes TRAP MUSIC!!" Add-2 wrote in the tweet. "He said the doctor told him to stay in the house but instead of wasting away he used the time to teach himself how to produce beats. 👏🏾👏🏾👏🏾👏🏾 I'M SO INSPIRED!!!"
The elder producer says that he's been learning how to fully execute Pro Tools and Mixcraft to make beats for the past six years. His hard-hitting beats prove that age is nothing but a number when it comes to making music.
While the man is something of a mystery at this point, Add-2 tells XXL that the elderly producer is named Arthur DuBois. He doesn't yet have a producer tag, but we're sure that will come soon enough. After all, a lot of people are hearing his beats now.
Add-2's video of DuBois has gotten a lot of attention since he uploaded it to his Twitter timeline. New fans of the producer began tagging veteran rappers like Jay-Z and T.I. Meanwhile, producer !llmind chimed in with his thoughts on the 72-year-old's beats.
"This sh*t made my day 🏆🏆🏆," !llmind tweeted along with the video.
Watch the 72-year-old producer talk about his hustle and listen to his beats for yourself.
See 65 Hip-Hop Albums Turning 20 in 2019