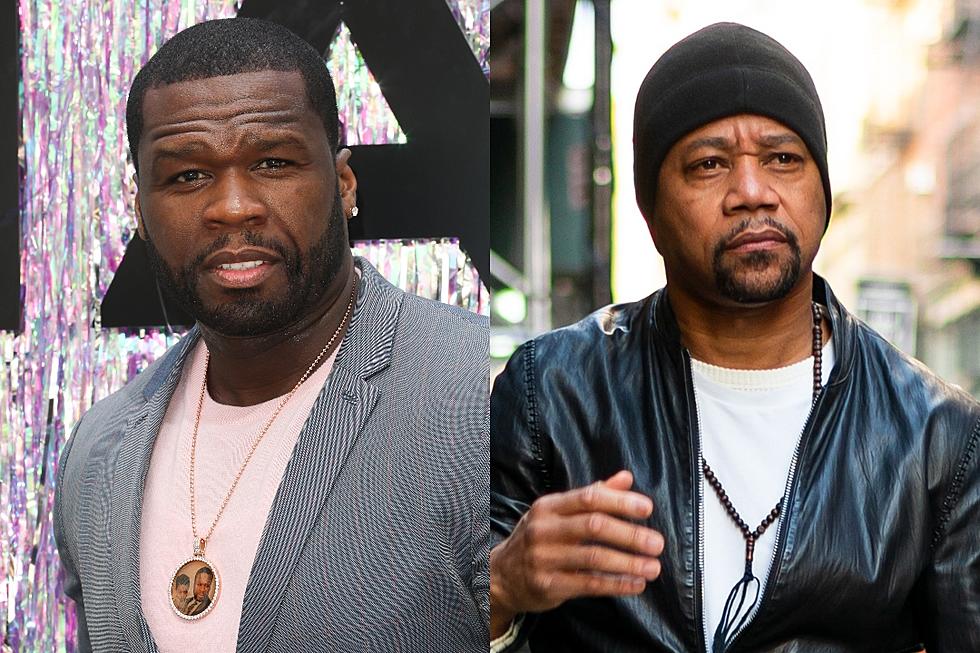 50 Cent Wonders Why Cuba Gooding Jr. Was at NBA Game Amid Groping Allegations: "Tell this N*!&a to Lay Low"
Paul Archulet, Getty Images / Gotham, GC Images
50 Cent wants to know why Cuba Gooding Jr. was at an NBA game during the most controversial time of the actor's career.
On Tuesday (Nov. 5), 50 jumped on his Instagram timeline and posed a question about the actor to his followers. The G-Unit founder, who dropped his album Animal Amibition: An Untamed Desire to Win in 2014, wants someone to help Cuba keep a low profile until his groping case is closed.
"Will somebody please tell this n!gga to lay low," 50 Cent wrote in his caption. "He got 15 women saying he groped them. The fuck is he doing at the Nets Game. ‍♂️#lecheminduroi #bransoncognac."
The question came after Cuba was spotted in Brooklyn at the Barclays Center for the Brooklyn Nets versus the New Orleans Pelicans game yesterday. For the unfamiliar, Cuba Gooding Jr. is facing accusations from at least three women who claim that they've been groped by the actor.
According to an Oct. 31 report from Variety, Cuba pleaded not guilty to four misdemeanor charges of forcible touching and sexual abuse relating to incidents in September and October 2018 and another one in June 2019. That report indicated that Cuba faces three counts of forcible touching and three counts of third-degree sexual abuse.
50 appears to be updated on Gooding Jr.'s case. The rapper, who recently toured overseas, seems to be concerned about why the actor was at the game to begin with. Check out 50's post about Cuba Gooding Jr. below.
Read 10 Wild Stories That Took Place During Hip-Hop Tours