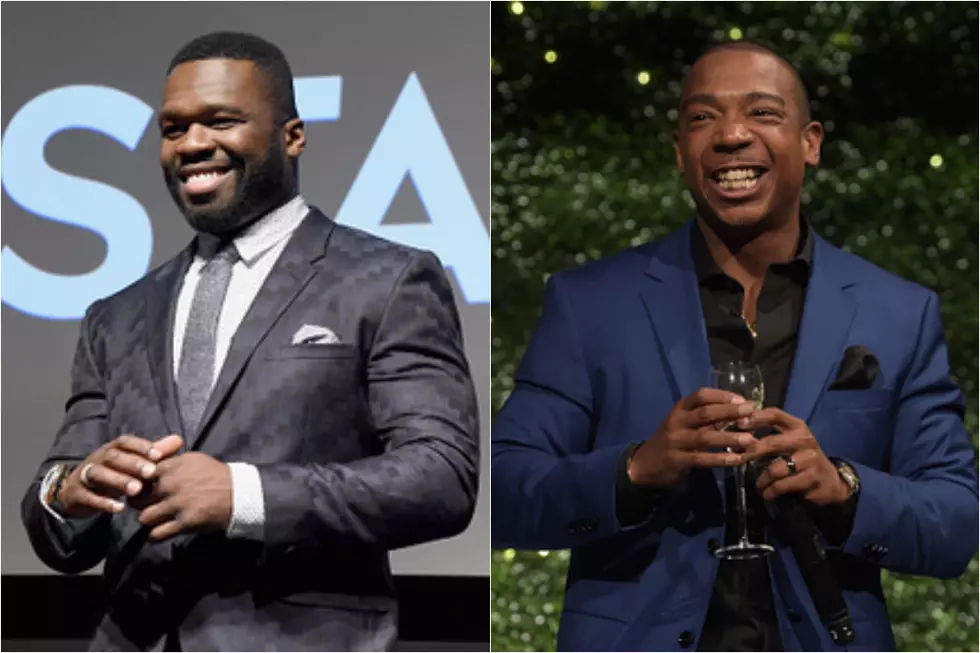 50 Cent and Ja Rule Reignite Their Beef
Jamie McCarthy/Jason Kempin, Getty Images (2)
The beef goes on. During a Den of Thieves press appearance on Big Boy's 92.3 radio show, 50 Cent made some time to address the status of his feud with Ja Rule, whom he's famously beefed with for over 15 years.
Answering Big Boy's question about what he'd do if he sees the former Murder Inc. rapper, 50 says, "I'd put him to bed." 50 also reveals that he had, once, been on the same flight as Ja. He implies that he didn't take action during that occurrence because you can face federal charges if you get into a fight on in an airport.
Now, this bit didn't come up out of nowhere. Just moments before, Ice Cube's son O' Shea Jackson Jr., who played the role of his father in 2015's Straight Outta Compton and stars alongside 50 in Den of Thieves, claimed he chucked his Ja Rule CD after he 50 made it to the mainstream.
Of course, 50 still said what he said, and naturally, Ja Rule made sure to respond. "Fun hip hop FACT: @50cent is PUSSY," Ja tweeted in the first of three responses to the rapper.
"Yeah I do @50cent got beat up, stabbed and shot what do you remember??? 😩," Ja continued in another tweet, responding to another Twitter user. "Let's be clear I mind my business... but for some reason @50cent keeps my name in his mouth... I think he'd rather have my dick in his mouth lmao... #bitchassnigga #ticklebooty," he wrote in one last tweet about the matter.
Now, if you remember the peak of the 50 Cent vs. Ja Rule conflict, you'll recall that 50 was once beaten and stabbed by members of the Murder Inc entourage at the Hit Factory recording studio in March 2000. That's the incident Ja appears to be talking about.
50 didn't have much else to say about his feud with Ja, but what he did say clearly got a reaction.
Peep 50's bit about Ja Rule in the video below and Ja Rule's tweets beneath that.
See New Music Releases for January 2018